Learn to prepare delicious roasted mushrooms. They're delicious, crispy and an ideal side dish.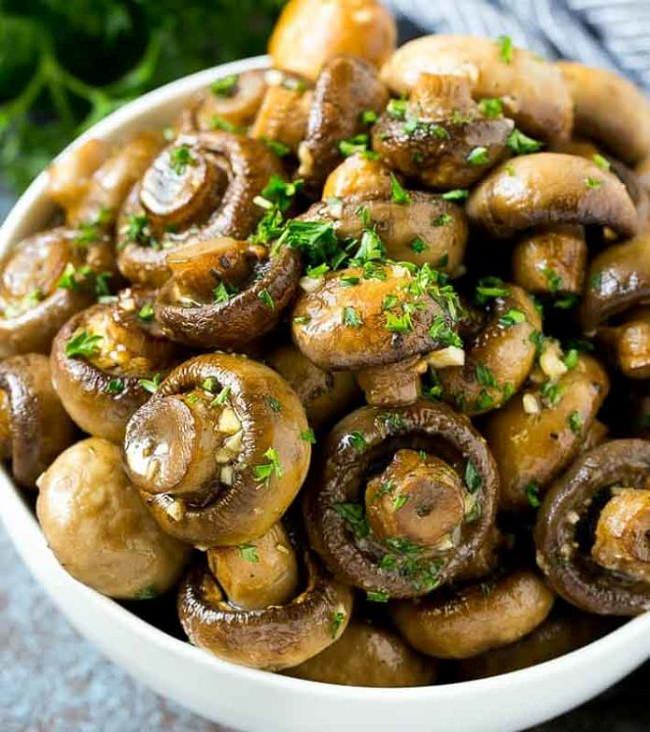 Roasted mushrooms are easy to prepare, taste delicious and takes only 25 minutes to get ready. It has a unique garlic flavor with a soothing aroma of lemon thyme. It is an ideal side-dish which you can enjoy with fries, chicken or pasta!
Serves: 4
Prep Time: 5 minutes
Cook Time: 20 minutes
Total Time: 25 minutes
Ingredients
1 lb mushrooms any mushrooms work. I use the standard white mushrooms you can
buy at the supermarket
3 cloves garlic
3 stems fresh lemon thyme (or regular thyme)
2 oz butter
salt
cracked black pepper
Fresh parsley for garnish
Preparation Instructions
Start your recipe by preheating the oven to 400ºF/200ºC.
Place the mushrooms in a baking dish and cut them in equal quarters.
Carefully scatter the garlic over the mushrooms as well as add the thyme leaves
Now, add butter cubes in the mushroom and sprinkle black pepper and salt over it.
Put the baking dish inside the oven and let it roast for 15 minutes.
Sprinkle parsley over it.
Your roasted mushrooms are ready.