Cook boneless skinless chicken breasts and give them unique honey, mustard and garlic flavor. Read on to learn the recipe.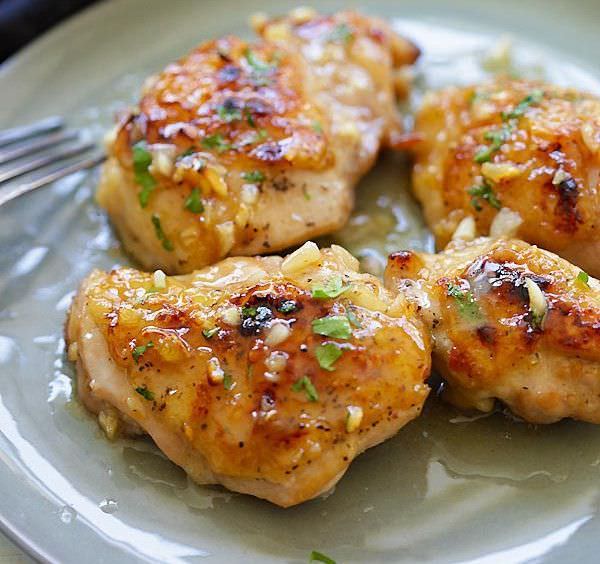 If you're a passionate Chicken cuisine lover, then learn this delicious recipe! It is ideal for a lunch or a lazy dinner or even a hunger craving delight! Overall it's a recipe to prepare with minimum recipe needs.
Serves: 4
Prep Time: 10 mins
Cook Time: 30 mins
Total Time: 40 mins
Ingredients
4 large boneless skinless chicken breasts about 6 ounces each
3 tbsp butter
6 cloves minced garlic
pinch salt and pepper
1/3 cup honey
2 tbsp whole grain Dijon mustard
Preparation Instructions
Take a baking dish, cover it with aluminum foil and put it in the oven at a temperature of 425 degrees. Leave it heat and proceed on preparing the glaze.
Add garlic and melted butter in a small saucepan and saute it for 50 seconds. After this add honey, mustard, salt, and pepper in it and cook it for 2 minutes on medium heat.
Season the chicken breasts with pepper and salt and put in the baking dish. Bake it for 16 minutes, take it out and glaze it.
Your yummy chicken breasts are ready!