Prepare this delicious cod by combining lemon, garlic, and cod fillet pieces. Read on the learn the recipe!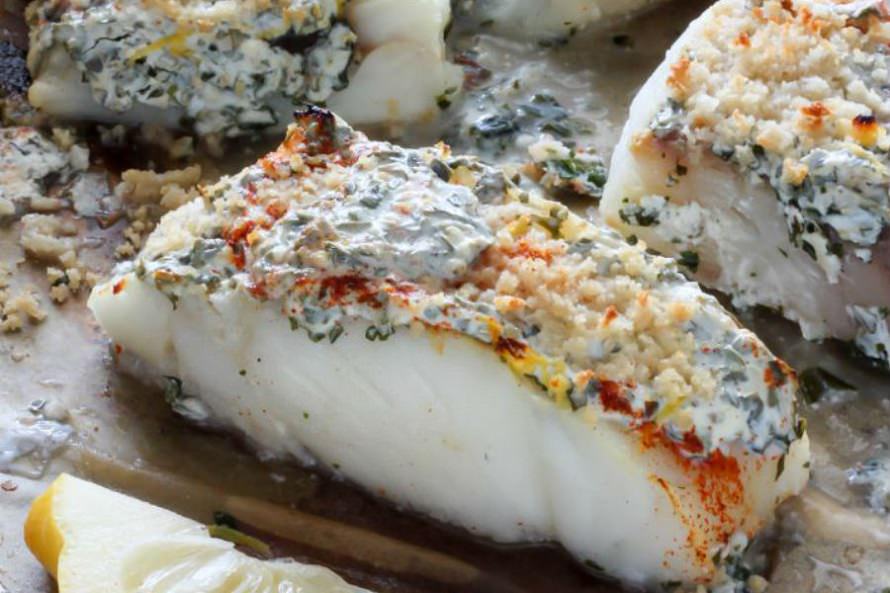 This easy Greek-style baked cod recipe has quickly become a regular on my dinner rotation! A handful of Mediterranean spices plus a mixture of lemon juice, olive oil, and garlic, give it glorious flavor.
The Greek recipe is delicious, has a lemon flavor and seasoned with exotic Mediterranean spices. The cods are coated with Mexican spices that greatly enhance the flavor giving you a taste you'll love to eat again and again.
Ingredients
1.5 lb Cod fillet pieces (4-6 pieces)
5 garlic cloves, peeled and minced
1/4 cup chopped fresh parsley leaves
Lemon Juice Mixture
5 tbsp fresh lemon juice
5 tbsp Private Reserve extra virgin olive oil
2 tbsp melted butter
For Coating
1/3 cup all-purpose flour
1 tsp ground coriander
3/4 tsp sweet Spanish paprika
3/4 tsp ground cumin
3/4 tsp salt
1/2 tsp black pepper
Preparation Steps
Start the preparation by preheating the oven to 400 degrees F.
Take a bowl and add lemon juice, melted butter, and olive in it. Keep it aside.
Pick another bowl and add flour, spices, pepper, and salt.
Let the fish dry, dip it in lemon juice and later in the flour mixture.
Take an iron skillet, add olive oil in it and heat it on low flame. Add the fish, rotate it on both sides and avoid overheating.
Drizzle the lemon mixture over the fish fillets.
Bake it for 10 minutes and sprinkle dried parsley over it.