Crispy Italian Roasted Garlic Parmesan Potatoes are quite flavorful and easy to prepare! Learn here how to prepare them in the easiest way!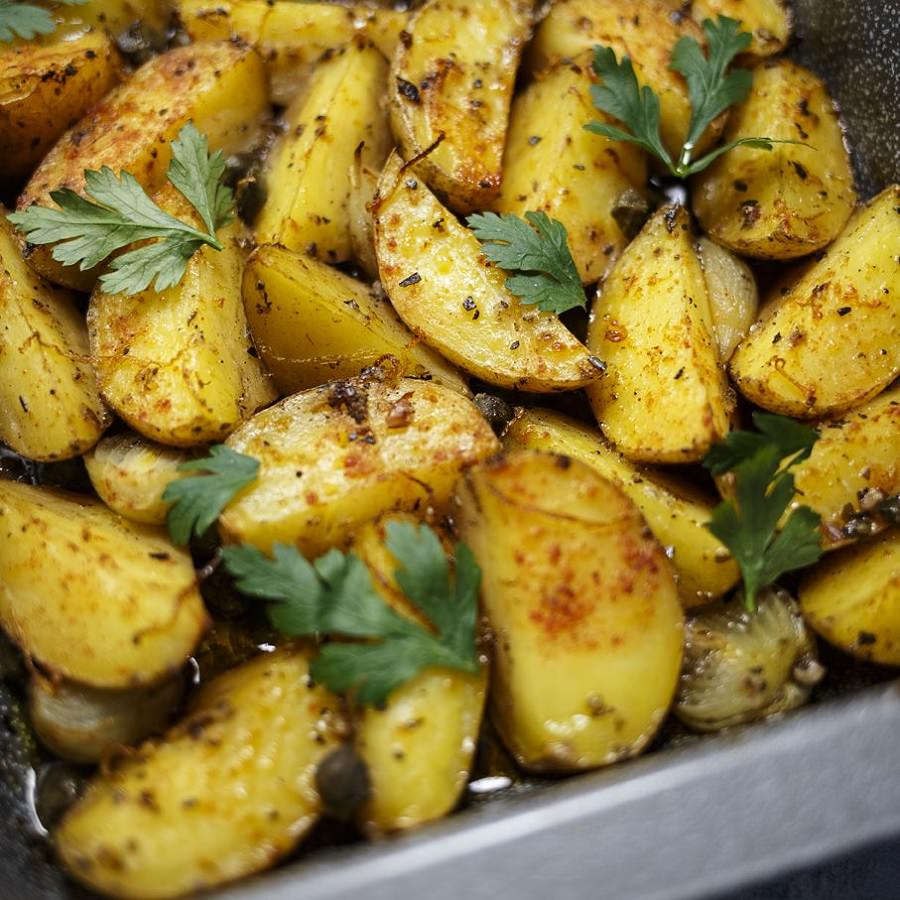 Unlike other monotonous roasted potatoes, Italian Roasted Garlic Parmesan potatoes are packed with spicy flavors. Once you will take a bite of these crispy tenders, they are surely going to be regular to your Sunday lunch platter.
As the name suggests, these potatoes are loaded with parmesan cheese and tossed with fragrant herbs, which enhances their flavor and makes them even more delicious!
Ingredients
Butter, for greasing the pan
2 pounds russet potatoes
¼ cup olive oil (preferably extra-virgin)
1 teaspoon Italian seasoning, crushed between fingertips
4 minced cloves garlic
Salt and pepper
¼ cup grated Parmesan cheese
Red pepper flakes, optional
Fresh chopped parsley, for garnish
Instructions
Heat the oven to 400 F and coat any medium-sized casserole with oil, butter or a nonstick spray. Leave it aside.
Peel the potatoes and finely slice them in bite-size pieces.
Place them in a mixing bowl and add two tablespoons of oil.
Sprinkle garlic, salt, oregano, red flakes, half teaspoon of black pepper, and parmesan into it.
Pour this mixture into a casserole dish and toss it with one tablespoon of parmesan and oil.
Bake it for around half an hour, then mix it well after removing from the oven.
Sprinkle some more parmesan and oil over the potatoes.
Again bake for another 25 minutes.
Your delicious Italian roasted garlic parmesan potatoes are ready. Pour it in a nice serving dish and garnish it with some fresh parsley.