This Slow Cooker Honey Garlic Chicken Recipe flavored with soy sauce, and garlic cloves is going to give your tastebud a new delight!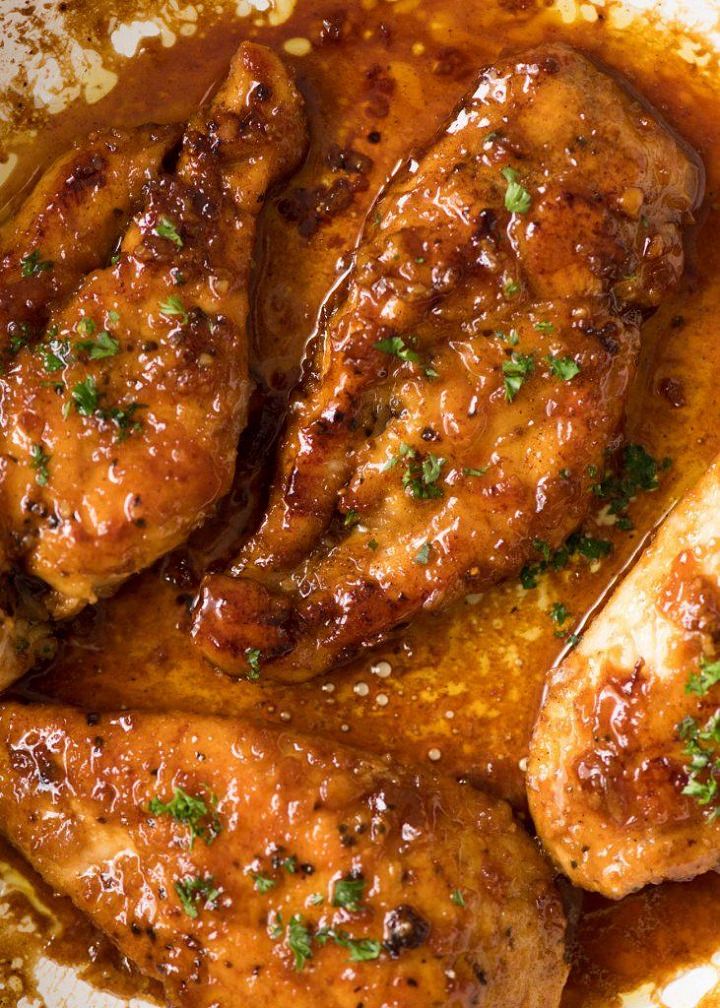 If you are a chicken lover, this delicious recipe comprising a blend of delicious flavors is going to top among your different chicken recipe lists!
Cook this Slow Cooker Honey Garlic Chicken Recipe for cheering up the lazy weekend dinner. The hint of savory garlic and sweet honey used in the preparation gives a kick of flavor to this chicken recipe.
Serves: 4
Prep Time: 5 minutes
Cook Time: 2-3 hours
Total Time: 3 hours
Ingredients
Six chicken thighs with bone and skin
One tablespoon seasoned salt
One heaping cup whole peeled garlic cloves about 60 cloves
1/3 cup honey
1/4 cup soy sauce
optional: toasted sesame seeds
Preparation Instructions
Put the chicken in the slow cooker after seasoning it with some salt.
Insert some garlic cloves inside the chicken fissures.
Drizzle some honey and soy sauce at its top.
Cover the cooker and bake it for 2-3 hours at a low flame.
Stir the cornstarch into the slow cooker and cook it for a while.
Now, shred the extra cornstarch from the chicken and coat it with some soy sauce.
Your sizzling chicken recipe is ready to serve!