Make a lemon cheesecake mousse for your family using just three main ingredients. This recipe is considered the best dessert for springs!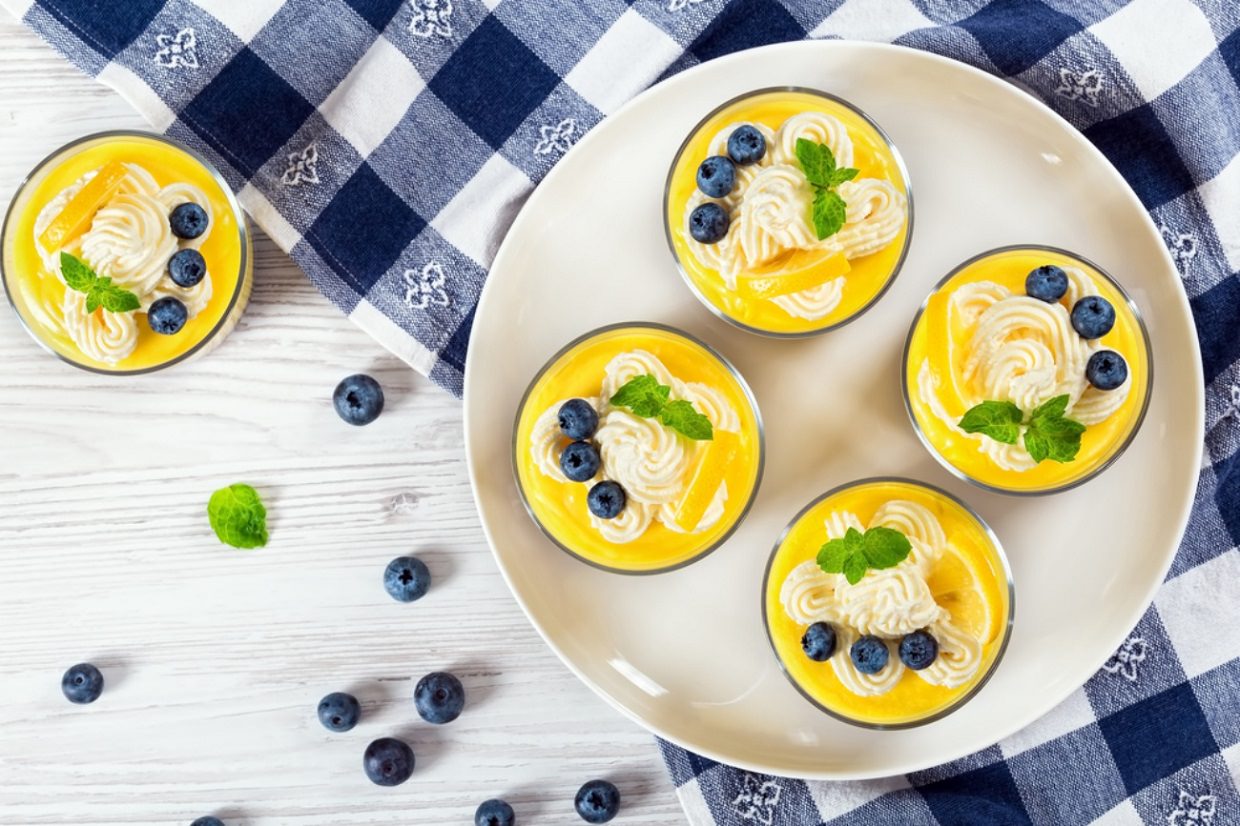 During the transition from winter to spring, this heavenly dessert with a tangy flavor is sure to serve your taste buds with a delightful change! Not to mention, the whipped texture is going to leave a creamy aftertaste in your mouth to linger for long!
There is no better spring dessert than this delicious cheesecake lemon mousse. The fresh lemony flavor of this mousse paired with melt-in-mouth creaminess makes it one of the best recipes to try. You can enhance its flavor further by garnishing it with mint and blueberries.
Serves: 8 – 10 servings
Ingredients
Crust
3/4 cup crushed graham crackers (6 full sheets)
2 Tbsp (26g) granulated sugar
3 Tbsp (42g) salted butter, melted
Mousse
2 1/2 Tbsp fresh lemon juice
1 1/2 Tbsp water
1 1/2 tsp unflavored gelatin powder
1 1/2 cups (355ml) heavy cream
Yellow food coloring (optional)
1 cup (110g) powdered sugar, divided
12 oz (340g) cream cheese, softened
1 (10 oz) jar lemon curd (tested with Dickenson's)
Sweetened whipped cream, lemon wedges, blueberries and mint for garnish (optional)
Instructions
Take graham cracker crumbs, sugar, and butter in a big bowl and stir them lightly.
Pour this mixture into the dessert cups uniformly.
Take water, lemon juice, and gelatin in a medium-sized bowl and let it stand for 5-10 minutes.
Then, whip all the ingredients continuously until the soft peak starts appearing.
Add some powdered sugar to this mixture and again whip it up until stiff peaks form over it.
Take a separate bowl, pour the cream cheese into it and whisk vigorously until it becomes fluffier.
Heat the gelatin mixture in a microwave and blend it firmly to dissolve it.
Mix the gelatin with a cream cheese mixture and blend thoroughly.
Now, take this mousse with a spoon and pour it over the graham cracker layer to fill the dessert cup.
Put it in the refrigerator for around two hours.
Fetch the chilled dessert from the refrigerator and serve it. You can garnish it with blueberries, mint, whipped cream, lemon slice, or any other food items you have handy.