Mix apple pie and delicious blondies to prepare this amazing recipe. It makes up an excellent dessert delicacy when mixed with chocolate, butterscotch or vanilla icecream!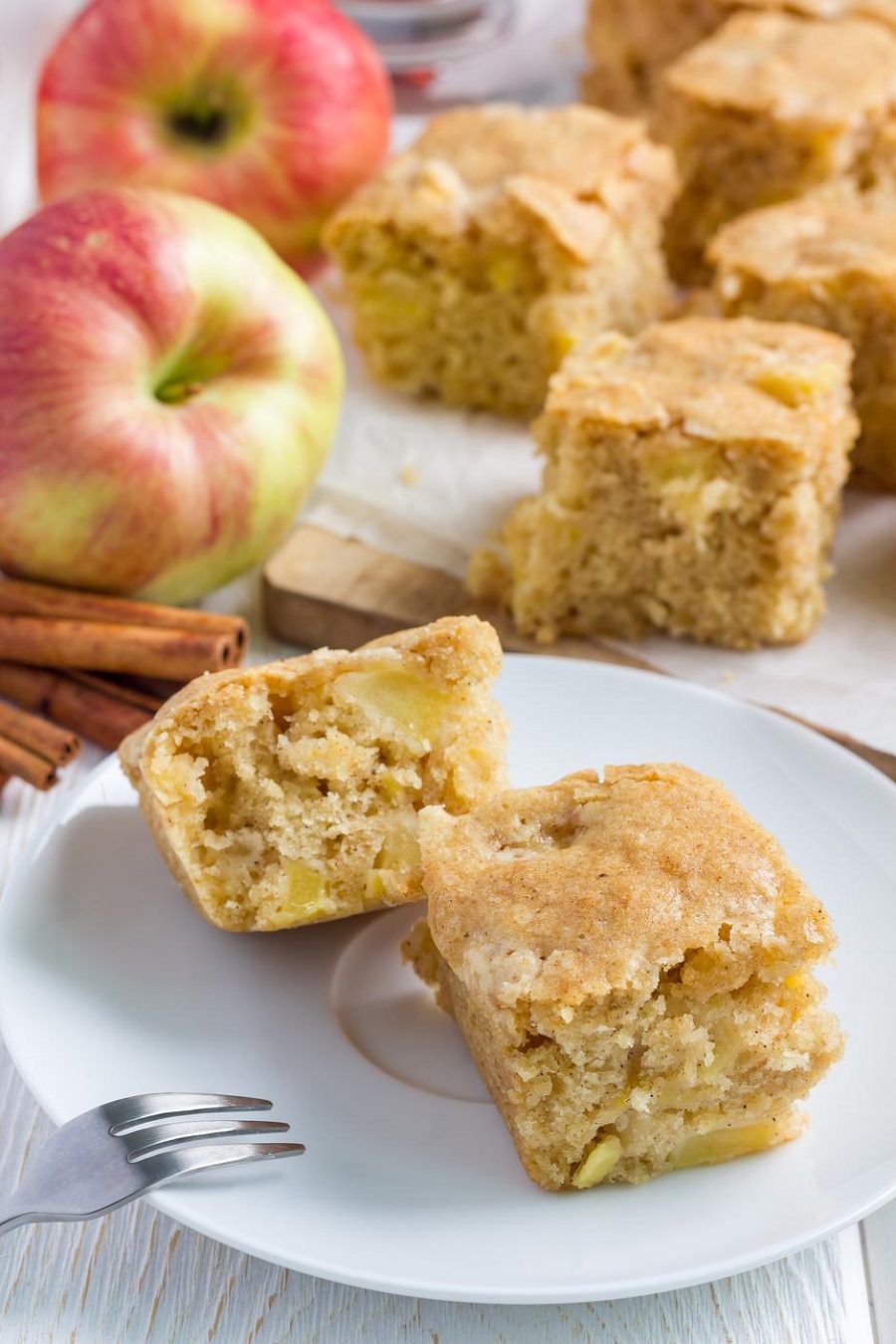 Make these delicious Apple Blondies and soothe your sweet cravings. They're easy to prepare, have an apple-pie taste, and make up a perfect dessert with chocolate or vanilla ice cream!
Serves: 12 Bars
Prep Time: 15 minutes
Cook Time: 45 minutes
Total Time: 1 hour
Ingredients
1/4 cup butter, melted
1/2 cup packed brown sugar
1/2 cup white sugar
1 egg
1 teaspoon vanilla extract
1/4 teaspoon ground cinnamon
1/4 teaspoon salt
1 teaspoon baking powder
1 cup sifted all-purpose flour
1/2 cup apples, diced (a tart baking apple is best like granny smith)
1/2 cup chopped walnuts (optional)
2 Teaspoons white sugar
2 Teaspoons cinnamon
Preparation Instructions
Preheat the oven to 350°F.
Take a casserole dish and spray it non-sticky cooking oil.
Pick up a large bowl and add butter, white sugar, and brown sugar. Mix it together.
Now add vanilla, cinnamon, eggs, and baking powder in the bowl.
Add some extra flour in the bowl to make the batter thicker and smooth.
Fill the batter with walnuts and apple in the desired quantity and mix the combination well.
Pour the batter in the baking dish and spread it evenly with the help of a knife.
Transfer the baking dish in the oven and bake for 40 minutes so the batter becomes fudgy and consistently soft.
Take it from the bowl, cool it down, and divide it into bars.
Your amazing apple brownies are ready! Just sprinkle cinnamon juice and add your favorite scoop over it for a great experience!