This slow-cooked pulled pork slider recipe filled under the toasted buns, and topped with garlic aioli is the best recipe to try.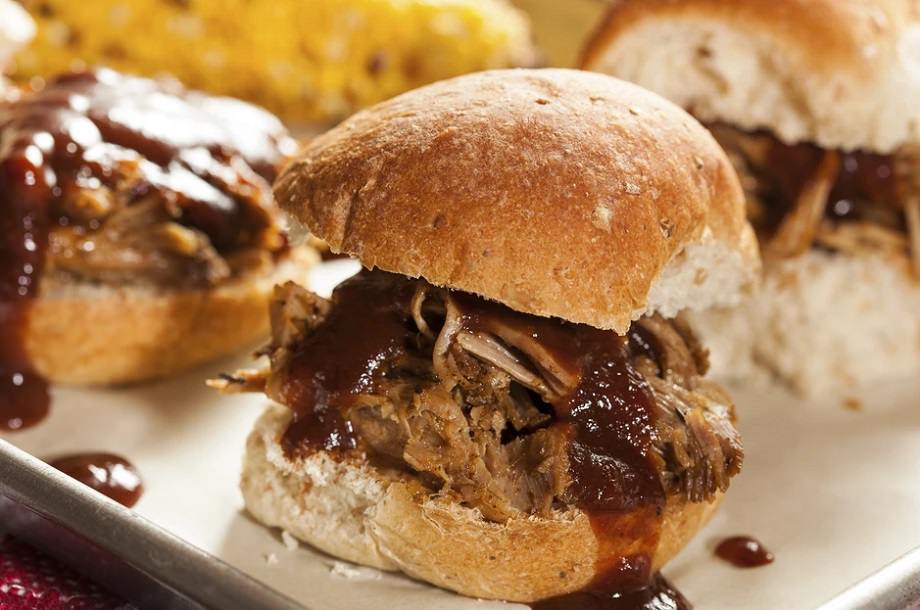 Barbecue Pork Sliders with Garlic Aioli is a slow cooking recipe that is sweet and spicy in taste, with a slight hint of garlic. As it takes some time to cook, you can not plan it instantly and have to make prior preparations.
Making pulled pork sliders with garlic aioli is super easy. However, as its slow cooking, it takes around seven to eight hours for the preparation. So, you have to be patient but the wait is surely going to be worth at the end of it! Once cooked, just coat it with a layer of barbecue sauce and serve it with toasted buns topped with garlic aioli!
Serves: 12-14 sliders
Prep time: 5 mins
Cook time: 8 mins
Total time: 13 mins
Ingredients
1, 3-5 pound pork shoulder (Bone-in or no-bone, both work fine)
Salt
Pepper
Garlic Powder
Your favorite barbecue sauce (I used Sweet Baby Ray's)
Slider buns
Aioli
¾ cup mayonnaise
1 teaspoon minced garlic (about 1 garlic clove)
2 pinches of black pepper
1 tablespoon lemon juice or white wine vinegar
1 tablespoon chopped chives (I used Gourmet Herbs slightly dried chives)
Preparation Instructions
Toss some salt, pepper and garlic powder on the pork shoulder and rub it with barbecue sauce.
Place pork in the cooker and let it cook for eight hours on low, alternatively, you can cook it on high for four to five hours. You can also cook it in oven at 250°F.
Use a fork to check if it is cooked. Insert it into the pork and if it shows very little resistance when twisted, it's cooked.
Once done, slightly shred it and remove its fatty parts, but do not shred off the pork too much, to enjoy its chunks.
Add half to one cup of barbecue sauce to it and blend thoroughly.
For making the aioli, pour all the ingredients into a big bowl and mix them properly.
Bake the slider buns in the oven at around 375 F for a few minutes until it gets crispy.
Sandwich the delicious pork in between the slider buns.
Top this with yummy aioli, and your sizzling pork slider is ready to serve.