Prepare this refreshing Creamy Hot Chocolate Smoothie and have a great breakfast drink in the morning. It's nutritious, filled with plant-based protein, and healthy!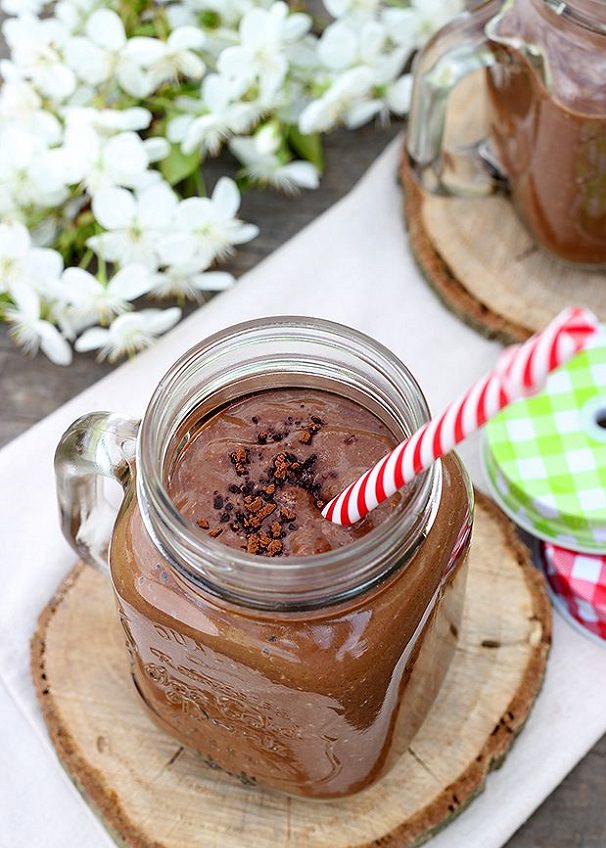 This Hot Chocolate Breakfast Smoothie is healthy, delicious, and wakes you up in lazy mornings as well as evenings. It's super easy to prepare and is ready in just 10 minutes. So what are you waiting for? Learn to prepare this recipe now!
Servings: 1 serving
Prep time: 5 mins
Cook time: 5 mins
Total time: 10 mins
Ingredients
1 1/4 cup (300 ml) unsweetened vanilla almond milk
1 Tbsp (16 g) nut butter OR dairy-free chocolate chips*
1 Tbsp (15 ml) maple syrup**
1/2 cup (40 g) rolled oats
2 Tbsp (10 g) unsweetened cocoa powder
1/2 tsp vanilla extract
Preparation Instructions
Add all the ingredients in the blender and mix them well. Transfer it to the refrigerator and let it freeze for at least 3 hours.
When ready to eat, take the combination from the refrigerator and blend it again, until it becomes evenly smooth as well as creamy.
Now add chocolate chips in the smoothy and pour it in a medium-size saucepan. Let it boil for some time.
If your smoothie is too thick, add some almond milk it will make it evenly smooth.
Your hot chocolate breakfast smoothie is ready, just add your favorite nuts in it and enjoy!
Cooking Reminders:
You can use almond nuts along with chocolate chips to provide a unique flavor to your drink. Also, to make the smoothie more nutritious you can add low-fat sugar in it.