Fudgy Cocoa Brownies: Crispy and yummy cocoa brownies with tasty chunks of dark chocolate.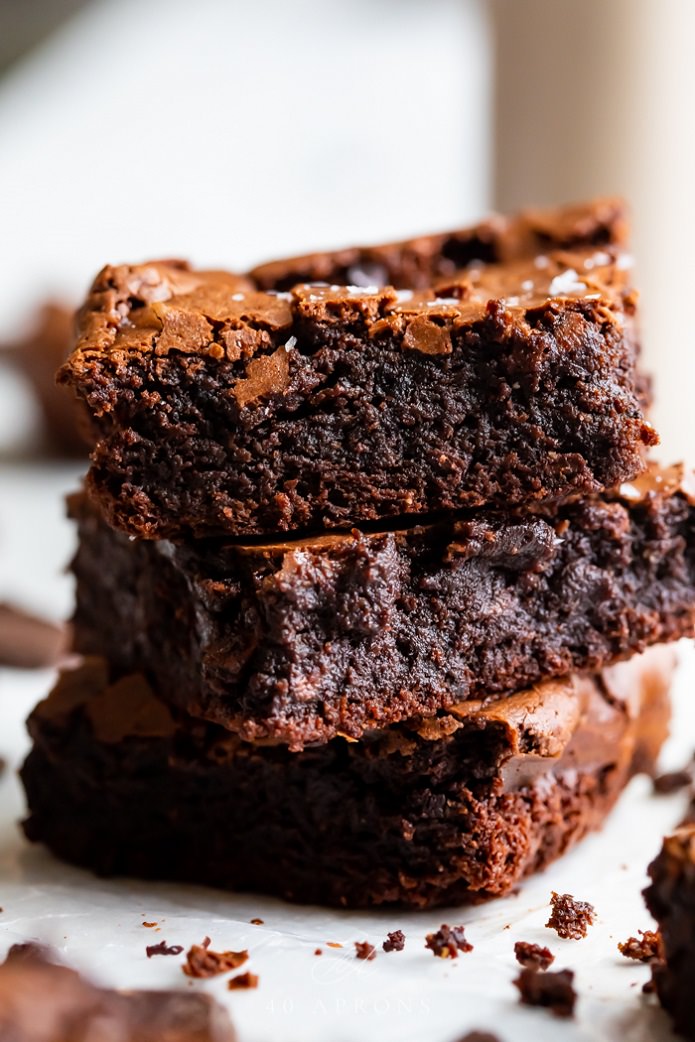 Filled with dense cocoa, rich chocolate chips, and yummy butter, these fudgy cocoa brownies are truly the sweetest delight affair to indulge in. They're super easy to prepare, take less time, and offer a crispy, fudgy, mood lightning taste. Just six basic ingredients and little dedication are all you need to make this mouthwatering cocoa dessert!
Serves: 14-16
Preparation Time: 10 minutes
Cooking Time: 20 minutes
Total Time: 30 minutes
Ingredients
½ cup unsalted butter, melted
1 tablespoon cooking oil (olive oil or coconut oil)
1⅛ cup superfine sugar (caster sugar)*
2 large eggs
2 teaspoons pure vanilla extract
½ cup all-purpose | plain flour
½ cup unsweetened cocoa powder
¼ teaspoon salt
Preparation Instructions
Preheat the oven and set the temperature to 350°F/176°C.
Take a square baking pan, spray some cooking oil, and leave it aside.
Pick up a large bowl and add olive oil, superfine sugar, eggs, and vanilla extract. Smatter it well until the combination turns light and gets a smooth texture.
Add salt, flour, and cocoa powder in the brownie extract. Stir and combine the mixture well, so the batter becomes smoother and adopts a brown color.
Now pour the batter in the square baking pan and make the surface even and smoother. It'll ensure the brownies are evenly flavorful and fudgy.
Sprinkle chocolate chips and chunks over the batter to enhance its flavor as well as look.
Bake the chocolaty mixture for 20-25 minutes.
Take out the square pan from the oven, remove the batter, and allow it to cool down.
Your yummy fudgy chocolate brownies are ready!
Helpful Cooking Reminders
Instead of chocolate chips or chunks, you can also use almonds, peanuts, dried fruits, or even cherries!
If you don't have castor sugar, you can substitute it with lightly powdered granular sugar. Add a combination of white and brown sugar to make the brownies fudgier and tastier!
Don't over bake the brownies as it will affect its texture, taste, and fudginess