Reese's Eggs are tasty, filled with chocolate, and ideal for a quick bite dessert. Read further to learn the recipe!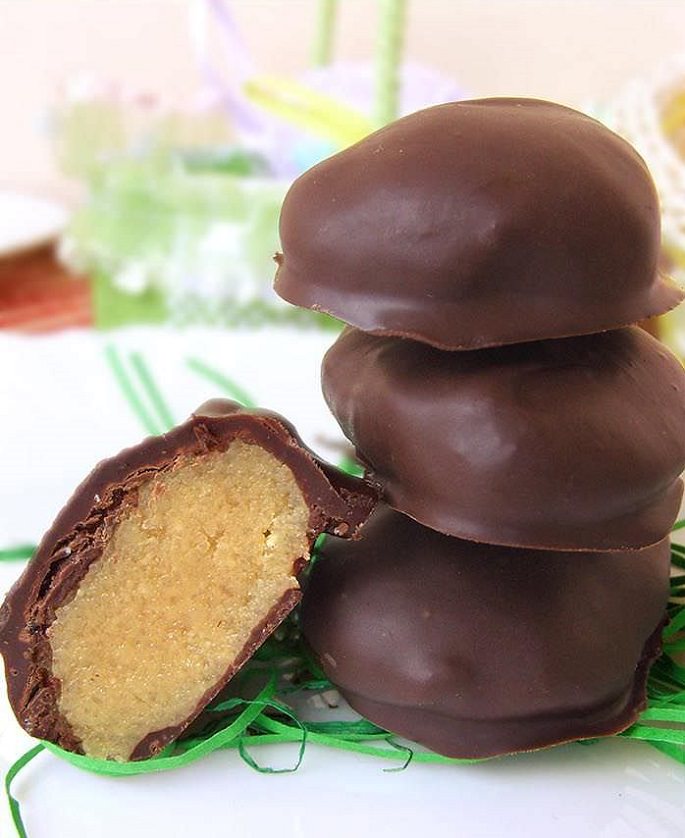 These Easter Eggs are a delight for you! They're delicious, filled with chocolate, caramel and lots of cream and ideal for a celebration or a lazy evening lunch. It only takes one hour to prepare them and is a perfect surprise for your kids and spouse!
Let's break down these peanut butter eggs:
Serves: 10
Preparation time: 60 mins
Total time: 1 hour
Ingredients
1 cup Peanut Butter
¼ cup unsalted butter
8 oz Dark Cocoa Melting Chips
1 tsp Vanilla
1¼ cup Powdered Sugar
Preparation Instructions
Take a baking sheet, cover it with parchment paper, and leave it aside.
In a medium-size saucepan add peanut butter, vanilla, butter, and powdered sugar and mix them!
Heat the saucepan till the butter melts completely. Set it aside and let it cool for some time.
Punch dough and prepare oval shape eggs from it.
Place these eggs in the baking sheet and let it freeze for half an hour.
Now take the eggs out, roll them in melted chocolate and place them bake in the baking sheet.
Bake it again and let the eggs freeze so they can become soft and fudgy!
Your homemade Reese's eggs are ready to serve and delight!