This crispy, sweet, and salty Easy Mongolian Beef recipe with a hint of ginger and garlic flavors is a must-try recipe for every cooking lover!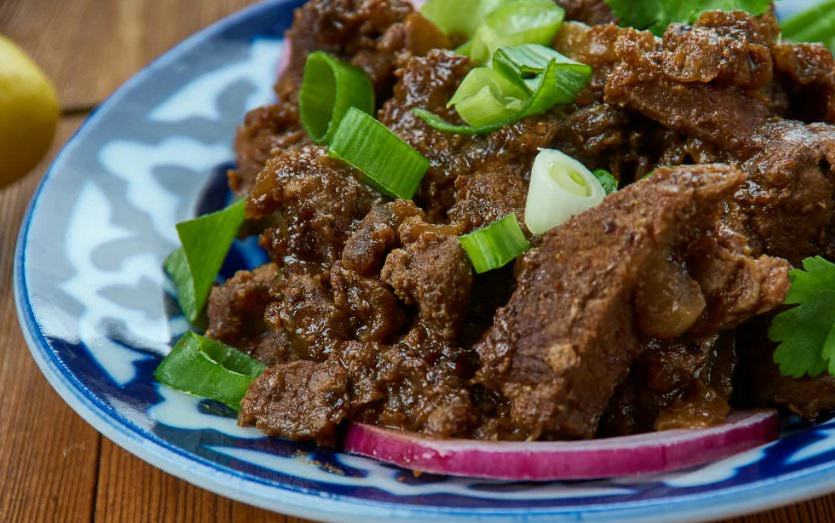 What makes Easy Mongolian Beef a true delight is the excellent taste of meat that is cooked with a typical sweet flavor with hints of Chinese food. This mix and match of different tastes are what makes it such a delight! What's more! The use of soy sauce, ginger, and garlic make it just irresistible if you'll add steamed rice to it.
All this flavorful recipe is going to take, is just 30 minutes of your preparation time, and that includes slicing of the meat as well! And don't worry, I'm not going to make you rush to the store! You need the basic kitchen supplies to have this incredibly juicy preparation on your platter!
Servings: 4 servings
Prep Time: 10 mins
Cook Time: 15 mins
Total Time: 25 mins
Ingredients
1 pound flank steak
1/4 cup cornstarch
1/4 cup canola oil divided
Two teaspoons fresh ginger minced
One tablespoon garlic minced
1/3 cup lite soy sauce low sodium
1/3 cup water
1/2 cup dark brown sugar
4-inch scallions green parts only, cut into 2- pieces
Preparation Instructions
Cut the flank steak in long slices and put them in a Ziploc bag, containing cornstarch or grounded maize flour.
Shake the bag lightly, so that each slice gets uniformly coated with the layer of cornstarch.
In a large frying pan, pour 2-3 teaspoons of canola oil or any vegetable oil you prefer and heat them on medium-high flame.
Take these steaks out of the bag and shed off the excess cornstarch from them.
Now, put these steaks on the pan in a single layer and cook both sides for a minute or two.
Now, put the minced ginger and garlic to the pan, then quickly fry them for 10-15 seconds on a medium flame.
Now, add soy sauce, water, and dark brown sugar into the pan, and boil the whole mixture.
Once it starts boiling, put the steaks into the pan and heat them for 25-30 seconds until the sauce gets thick.
Sprinkle the chopped green onions over beef and let it cook for another 25-30 seconds.
Sprinkle some ref flakes to make it spicier! For enhanced taste, serve with rice!
Note: For making your sauce thicker, mix one tablespoon of cornstarch and water in a bowl, then add this mixture to the pan.