This crispy, buttery, and flavorful Italian roasted potatoes recipe is a perfect side dish for a home dinner date, a sports game night, or lazy evenings.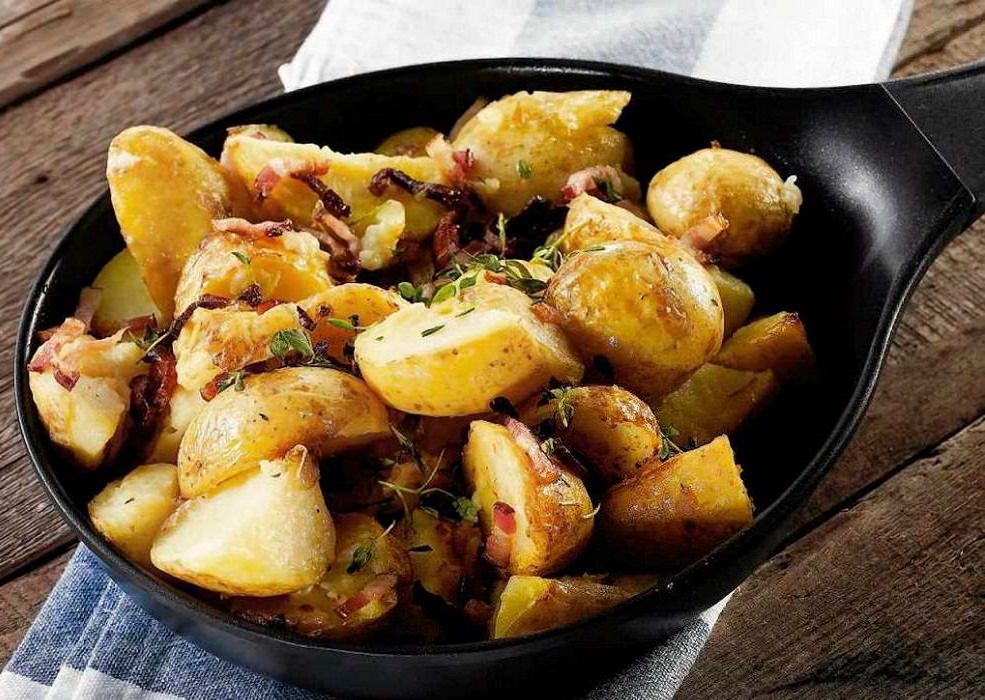 These Italian roasted potatoes are crispy, buttery, and cheesy and make for an ideal side dish and a quick bite. They're super easy to make and have unique garlic, parmesan cheese, and Italian flavor in it.
For great taste and cooking convenience, we highly recommend using baby potatoes in the recipe. They're delicious, easy to chop and blend perfectly with our ingredients. You can easily find them in your nearby grocery store.
Serves: 3-5 Servings
Prep Time: 5 Minutes
Cook Time: 15 Minutes
Total Time: 25 Minutes
Ingredients:
1 lb baby potatoes
1 tablespoon olive oil
2 cloves garlic, minced
1 teaspoon bottled Italian seasoning
1/4 teaspoon salt or to taste
2 dashes paprika
1/3 cup shredded parmesan cheese
1 teaspoon chopped parsley leaves
2 tablespoons unsalted butter, cut into small cubes
Preparation Instructions
Preheat the oven to 400°F/204°F.
Take a non-stick saucepan, pour some olive oil, and add the finely chopped potatoes in it.
Cook until the potatoes turn crispy and brown.
Now add salt, paprika, and Italian seasoning to the potato and stir it. Let it saute for a few minutes so that the potato mixes well and adopts a unique Italian flavor.
Once cooked, take the saucepan out and top it with shredded parmesan cheese and dried parsley.
Now take the saucepan and put it inside the preheated oven and roast for around 12-15 minutes.
Your Italian roasted potatoes are ready, add some butter cubes, and serve them hot.
Helpful Cooking Reminders
Apart from using olive oil, you can also use sunflower, avocado, or peanut oil.
Make sure the size of the pan is big enough to spread the potatoes in a single layer evenly.
Roast the potatoes only when the oven is well heated, else they will lack crispiness and taste too soft!