This low carb vanilla mug cake is healthy, fluffy and gets ready in just 1 minute. Read on to learn the recipe.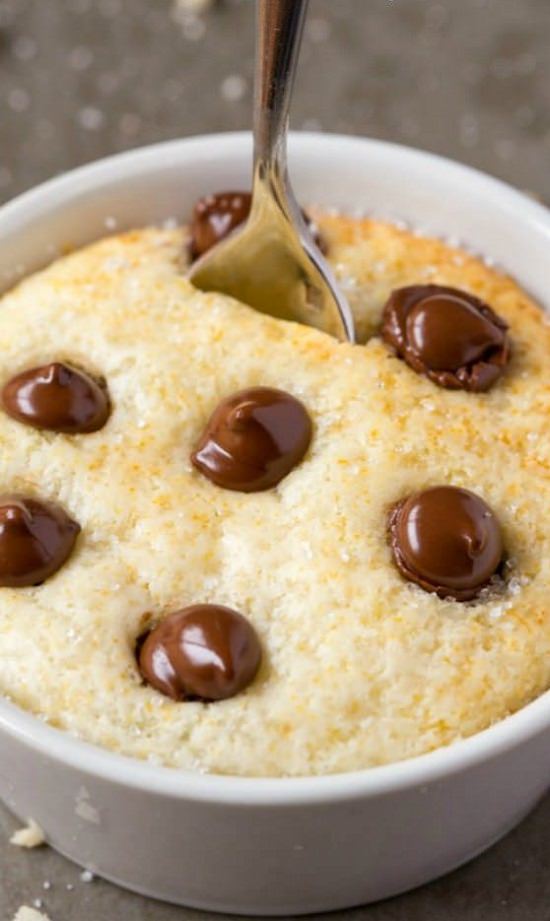 Filled with protein, the vanilla cake is delicious, healthy, light and super fluffy. It is a low carb and free from fitness affecting flour, butter, sugar, oil or dairy. If you have no microwave you can also use the oven.
Serves: 1
Preparation Time: 1 minute
Cooking Time: 1 minute
Total Time: 2 minutes
Ingredients
1 scoop vanilla protein powder (32-34 grams)
1/2 tsp baking powder
1 T coconut flour
1 T granulated sweetener of choice*
1 large egg OR 1/4 cup liquid egg whites (see notes for Vegan option)
1/4 cup milk of choice (I used unsweetened almond)
1/4 tsp vanilla extract
Chocolate chips to top (optional)
Preparation Instructions
Preheat the oven to 350°F
Prepare a baking bowl by laying a parchment paper on the bottom and spraying it non-stick cooking oil.
Now add protein powder, baking powder, sweetener, and coconut flour and mix it well.
In a bowl, add egg, milk and vanilla extract and mix it properly.
Take it to the baking oven and let it bake for 15 minutes so the consistency is achieved.
Your delicious low carb vanilla cake is ready!
Cooking Reminder
To make it a vegan dish you can use an egg substitute.