Learn to prepare this delicious Peanut Butter Cookies, they're inevitably soft, chewy and a delightful sweet delicacy.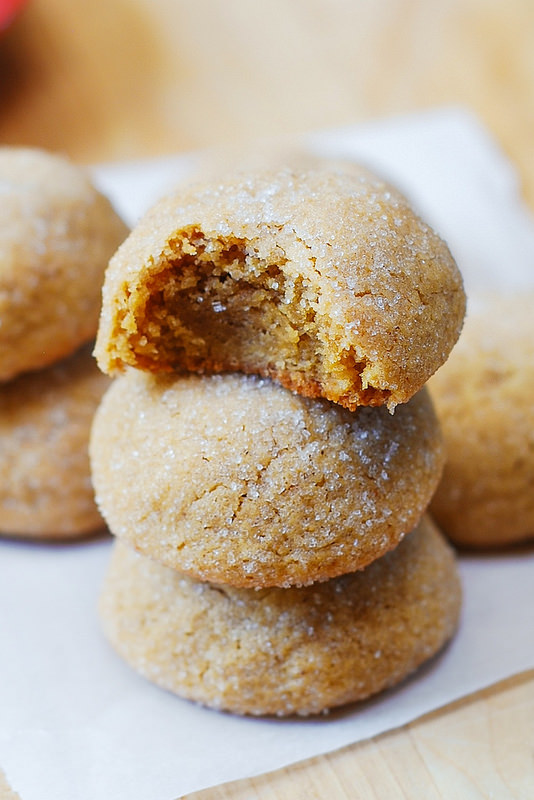 Filled with peanut butter and cream, the peanut butter cookies are easy to prepare, get ready in just 30 minutes and offer an amazing taste! They're tender, soft, chewy and an ideal sidedish one must-have during a meal!
Yield: 15-18 cookies
Total Time: 30 minutes
Ingredients
1/4 cup creamy peanut butter (can use natural one too)
2 tablespoons unsalted butter at room temperature
1/2 cup brown sugar
1 egg
1/2 teaspoon pure vanilla extract
3/4 cup all-purpose flour, sifted or aerated
1/2 teaspoon baking powder
2 tablespoons granulated sugar for coating
Preparation Instructions
Preheat the oven to 350°F.
Take a bowl and add cream, peanut butter, egg, and vanilla in it and mix it properly with the help of a blender.
In another bowl, mix flour and baking powder. Then combine the dry and wet ingredients together to prepare a batter.
Take a baking dish, lay parchment paper on the bottom and spray it with non-stick cooking oil.
Prepare dough and cut cookies from it. Now fill the batter in each cookie.
Bake the cookies for 12 minutes until the edges turn brown and the top becomes crispy. Remove it from the oven and let it cool down on a cooling rack.
Your delicious peanut butter cookies are ready!