Tomato Basil Soup is a perfect year-round recipe and an ideal side dish. It is flavorful, delicious as well as healthy! Read on to learn its recipe!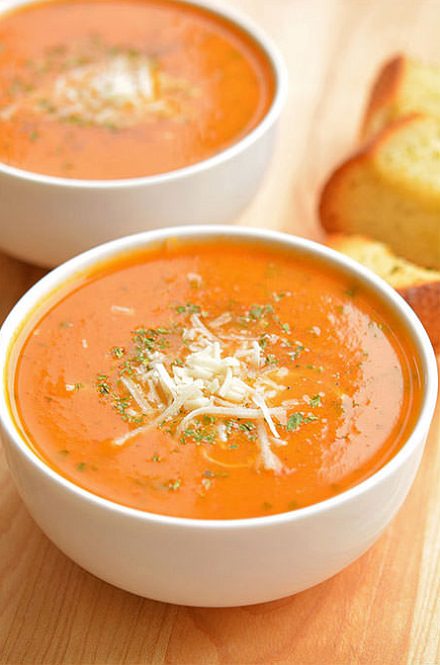 Made with flavorful Roma tomatoes, the tomato basil soup is a healthy, rich in taste and makeup ideal for a perfect side dish. It's also good for treating cold and cough as well as relax you in chilled winter season!
Serves: 6 to 8
Prep time: 10 mins
Cook time: 30 mins
Total time: 40 mins
Ingredients
2 Tablespoons butter
2 medium cloves garlic, minced
2 medium carrots, peeled and diced
1 medium onion, chopped
4 cups chicken stock
1 cup water
8 roma tomatoes (or 6 regular tomatoes), chopped
¼ cup fresh basil, finely chopped
½ cup fresh parsley, finely chopped
Secret Ingredient – A squirt or two of concentrated lemon juice
Preparation Instructions
Take a large pot and add melted butter, garlic, carrots, and onions. Stir it properly.
Cook the pot on medium heat until the onions become soft and slightly brown.
Now add chicken and water in the pot, and let it cook for some time.
Add the tomatoes in the pot, stir properly and let it cook for 10 minutes.
Transfer the soup from the pot, add basil and parsley and stir it again.
Sprinkle salt and pepper according to the taste.
Your delicious tomato basil soup is ready, just serve it with fresh garlic bread!