Make this spicy as well as crunchy Cranberry and Brie Baked Cheese Appetizer Recipe a must plater dish to try every weekend!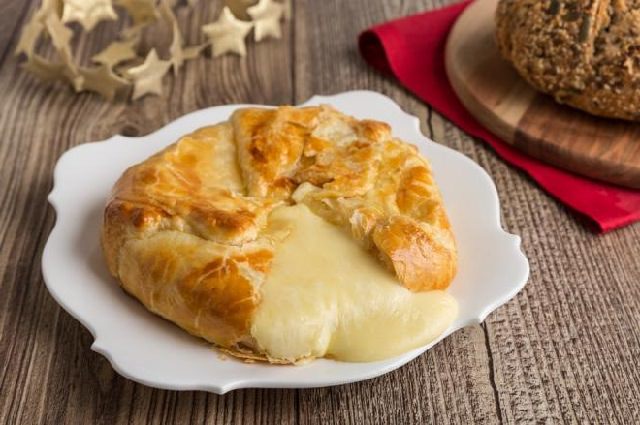 This golden-wrapped melt-in-mouth Brie baked recipe carrying a crunchy texture is going to become a great delight for all cooking lovers. You can enjoy it while watching Netflix or relaxing on any comfy hammock!
Cranberry and Brie Baked Cheese Appetizer Recipe is packed with flavorful cranberry sauce and baked on Pillsbury Crescent Rolls, that are going to give your tastebuds a spicy as well as the crispy tang at the same time.
Serves: 8
Preparation time: 15 minutes
Cooking time: 35 minutes
Total time: 50 minutes
Ingredients
1 Can Pillsbury Crescent Rolls
Homemade Cranberry Sauce
1 round Brie cheese
1 egg
Preparation Instructions
Heat the oven at 350° F, take one egg and whip it in a small bowl.
Break the crescent dough in a manner so that four rolls make one square of dough.
Put the dough on a parchment paper, and pour cranberry sauce in the middle of the dough.
Keep the brie round at the top of the sauce layer.
Now, add some more cranberry sauce at the top of brie.
Tear a rectangle of two crescent rolls and cover the brie top with it.
Now, fold the left dough up and around the brie so as to pack it in the dough.
Break an egg and brush its liquid around the dough.
Place the brie on an ungreased sheet and bake it in the oven for half an hour until it gets fluffy and brown.
Cool it for 5-10 minutes and serve it by placing it with warm pastry-wrapped cheese on the plate.
Note: Keep a watch at the brie while it gets baked, that it does not get over or undercooked.