Prepared by just six ingredients, Do Nothing Cake is the perfect recipe for lazy bakers!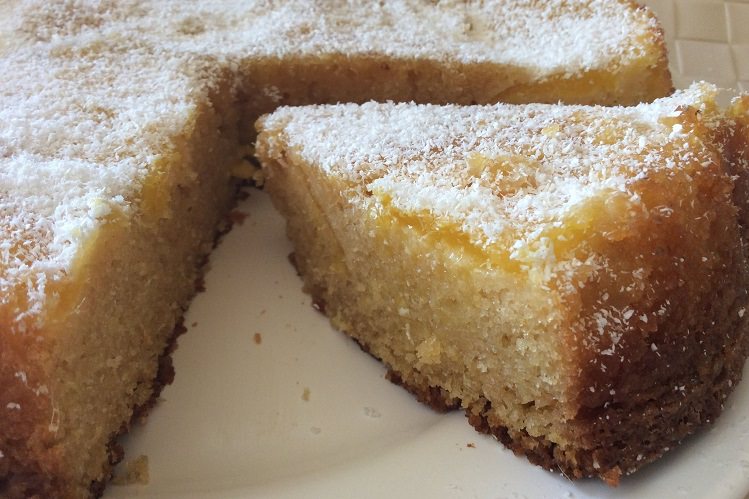 Made with the help of just six ingredients, Do Nothing Cake is delicious, fudgy and ideal for lazy bakers. It's a type of dump cake, where you simply mix the ingredients, bake and sprinkle nuts over it. Filled with pineapple, butter and lots of yummy nuts, the Do Nothing Cake is a true delight, perfect for a quick dessert for lazy days.
Serves: 16
Preparation Time: 30 minutes
Cooking Time: 30 minutes
Total Time: 60 minutes
Ingredients
Cake
2 cups all-purpose flour
2 tsp baking soda
2 cups of sugar
2 eggs
½ tsp vanilla extract
2½ cups (20 oz) crushed pineapple
Frosting
1 stick butter (113 g)
¾ cup evaporated milk
1 cup of sugar
1 cup chopped nuts
1 cup coconut, shredded
Preparation Instructions
For the frosting
Take a small saucepan and add butter, milk, walnuts, and sugar in it.
Mix the combination well for about 5 minutes until it gets thick.
For the cake
Preheat the oven at 350°F/176°C, and leave it aside.
Take a large bowl and add all the six cake ingredients in it.
Mix the ingredients well so they can blend well.
Now pour the cake mixture in a square size baking pan and bake it for 30-35 minutes.
Pick the cake from the oven and add the already prepared frosting on it.
Your tasty and easy do nothing cake is ready to serve, Enjoy!
Helpful cooking reminders!
Feel free to use your favorite nut or cherry or chocolate in case you don't like walnuts
Prepare the icing well, don't overheat it as it may affect the texture and fudginess of the Do Nothing Cake!