Topped with thick cream and cream cheese frosting, this Cinnamon Zucchini Cake is a true dessert delight! Read on to learn the recipe!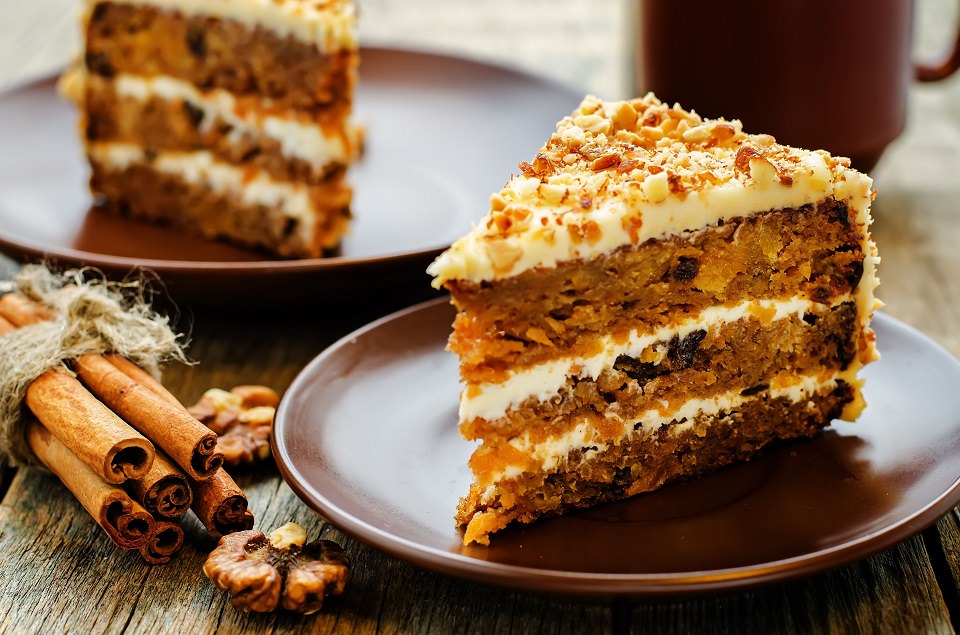 This recipe is about Cinnamon Zucchini Cake and entices you with its unique, delightful and delicious taste. It's easy to prepare, looks amazing and makes up perfect for a good dessert.
Serves: 16
Prep Time: 12 min
Cook Time: 40 min
Total Time: 52 min
Ingredients
3 eggs
1/2 cup vegetable oil
1/2 cup applesauce
3/4 cup white sugar
3/4 cup brown sugar
2 teaspoons vanilla
2 1/2 cups all-purpose flour
1/4 teaspoon baking powder
2 teaspoons baking soda
1 1/2 teaspoons cinnamon
1 teaspoon salt
1/2 teaspoon nutmeg
2 cups shredded zucchini
Frosting:
1 (8 oz) package cream cheese
1/4 cup butter, softened
3 cups powdered sugar
1 teaspoon vanilla
Preparation Instructions
Start the preparation by heating the oven to 350°F.
Taking a baking pan and spray it with non-stick cooking oil.
Now, take a large bowl and add eggs, brown sugar, applesauce, sugar and vegetable oil. Mix and add flour, baking powder, salt, nutmeg, and cinnamon and mix it again.
Add some zucchini, stir it completely and prepare a batter.
Bake it for 30-40 minutes so it can become fudgy and soft. In the meantime, prepare the frosting by mixing well all the ingredients well.
Take the cake out, ice it by spreading the frosting evenly.
Your Cinnamon Zucchini Cake is ready, just top it with cinnamon and enjoy!