Filled with cheese and cream, these Chocolate Chip Cheesecake Cookies are a perfect dessert! Read on to learn the recipe.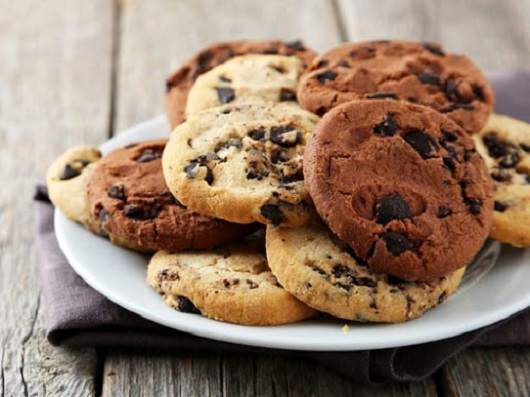 Chocolate Chip Cheesecake Cookies are utterly delicious, melts perfectly in mouth and makes you go banana over its delightful taste. They're easy to prepare, require basic ingredients and an ideal surprise to your kids, spouse or boyfriend! In case you don't have chocolate chips, you can use Oreo cookies or chocolate chunks!
Serves: 24-26
Prep Time: 10 mins
Cook Time: 10 mins
Total Time: 20 mins
Ingredients
1¼ cup all-purpose flour
¼ cup cornstarch
½ teaspoon baking powder
¼ cup unsalted butter, room temperature
4 oz cream cheese, room temperature
1 large egg
1 tablespoon milk
½ teaspoon vanilla extract
1¼ cup powdered sugar
5-6 tablespoon mini chocolate chip
Preparation Instructions
Preheat the oven to 350°F.
Take a medium-size bowl and add baking powder, cornstarch, and flour in it. Leave it aside.
In a large bowl, add cream and mixer and mix it until the mixture becomes smooth. Use an electric mixer for fast results and prepare the dough.
Prepare cookie balls from the dough and lay it inside a baking dish. Pour down the cream over the cookie balls and bake for 10 minutes.
Once baked, freeze the cookies and your tasty cheese-filled chocolate cookies are ready to serve.