This Caramel Pecan Chocolate Cheesecake topped with crushed pecans and melted chocolate can be a great delight for any party!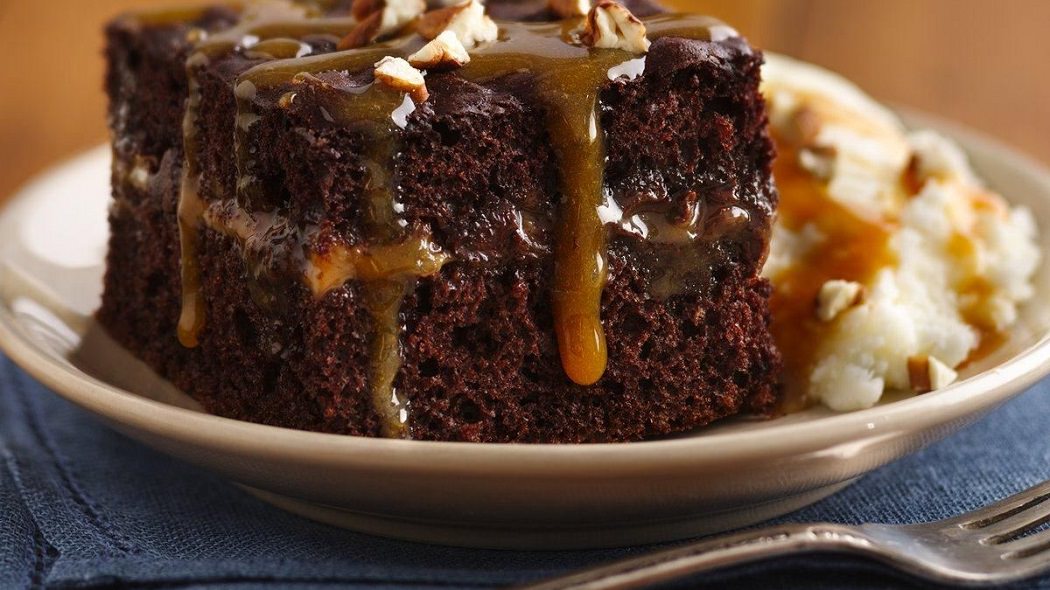 Whether you prepare it for your kiddo's birthday party or cheer up your family by serving it during any weekend, this Caramel Pecan Chocolate Cheesecake is going to drag every person in the kitchen to get one slice of it as soon as it comes out of the freezer!
In this recipe, a bottom layer is prepared with chocolate fudge brownie. Then, the next layer of softened caramel takes its deliciousness to the next level. Even more, the addition of chopped pecans at the end gives its spongy texture a crispy touch.
Prep Time: 20 min
Cook Time: One and a half an hour
Total Time: 2 Hours
Ingredients
1 package (19 ounce) Ghirardelli Triple Fudge Brownie Mix
1 package (11 ounce) Kraft Caramel Bits
1/4 cup evaporated milk
1 1/4 cup coarsely chopped pecans
2 packages (8 ounces each) cream cheese, softened
1/2 cup granulated sugar
2 eggs
2 squares (1 ounce each) Ghirardelli Semisweet Chocolate, melted
2 squares (1 ounce each) Ghirardelli 100% Cacao Unsweetened Chocolate, melted
Drizzle with caramel sauce
Topping is gluten-free or tries Coop's Salted Caramel Sauce (No GMO's, No Gluten, No Corn Syrup).
Chopped pecans
Ghirardelli White Chocolate curls
Preparation Instructions
Prepare the batter for brownies by going through instructions written on the package.
Pour this batter at the bottom of the springform pan and make its one layer.
Now, put this pan into an oven with temperature 360° F for 20-25 minutes.
Fetch the pan out and let the dough gets cool on the wire rack.
In a microwave bowl, pour and mix the caramels and milk and melt it by keeping in the oven.
After melting it, pour it over the brownie layer and dust some pecans at the top.
Take a bowl, mix the cream cheese with the powdered sugar.
Now, add eggs in it and beat it until the batter becomes smooth then top it over the brownie.
Drizzle some melted chocolate and crushed pecans.
Put this in the oven at 350° F temperature for 40-45 minutes.
After fetching it out, cool it for 15 minutes by keeping it on the wire rack.
Chill it for 5-6 hours, remove sides of the pan and serve it!