This Dark Chocolate Avocado frosting contains the right amount of all the flavoring ingredients making this frosting the best topping for all cakes!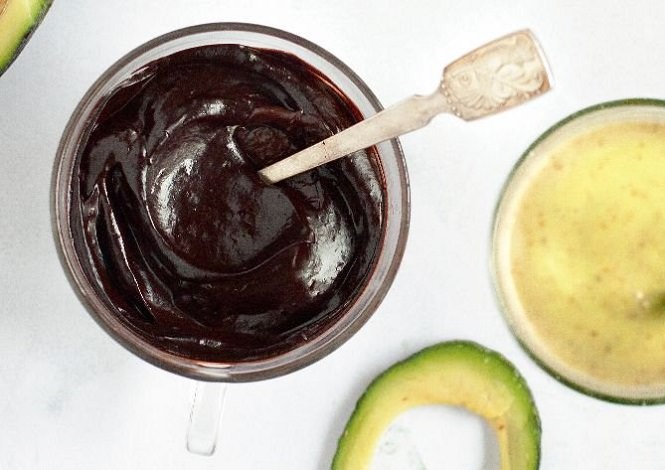 If you are highly impressed with the nutritional health benefits of avocados and searching various ways to use them in your recipes, then you are surely going to appreciate this Dark Chocolate Avocado Frosting recipe.
This dark and creamy frosting is going to add a perfect level of sweetness and flavor to any cake. The nutritious avocados blended with maple syrup, cocoa powder, maple syrup makes this dark frosting a true delight to be topped on any flavorful cake!
Prep Time: 10 mins
Total Time: 10 mins
Ingredients
2 large ripe avocados, peeled and chopped
½ cup unsweetened dark cocoa powder
½ cup maple syrup
2 tbsp. coconut oil
½ tsp. vanilla extract
1 tsp. ground cinnamon
Preparation Instructions
Put the peeled avocados in a food processor and use the S blade in it.
Blend the avocados in a processor until they turn into a smooth paste.
Now, add all the above-specified ingredients in the blender until this mixture becomes smooth.
Pour this mixture in a freeze-free container and keep it in the refrigerator.
Use this delicious avocado frosting to top any cake you prepare!
Note: You can store this frosting in a refrigerator and use it for a couple of days.