Topped with deep and dark chocolate, this buttery chocolate pound cake is delicious, delightfully sweet, and will satisfy your sweet buds to the core. Read on to learn the recipe.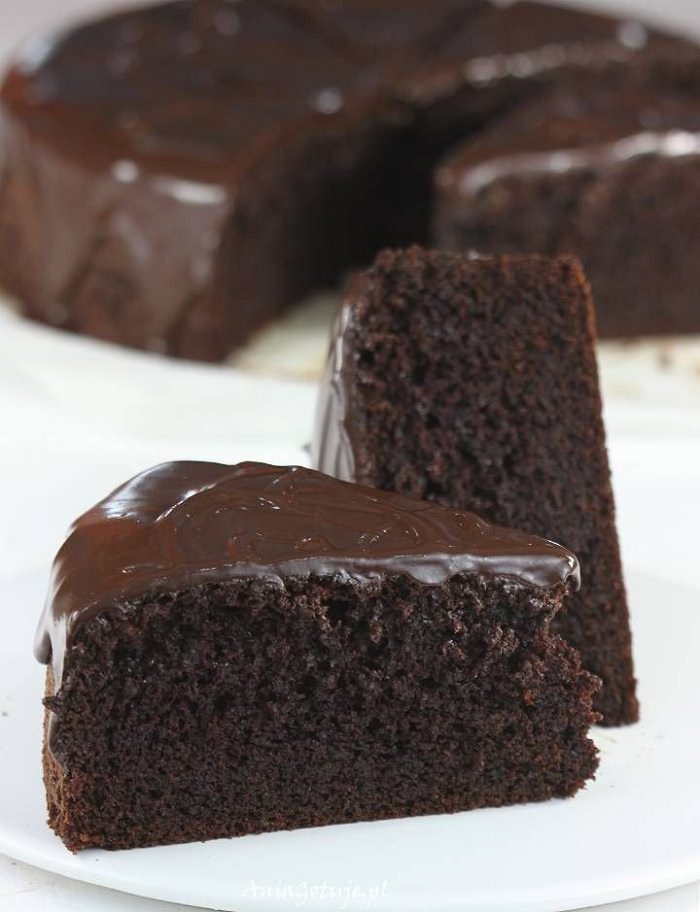 Every layer of this cake is tasty, fudgy, and melts in the mouth. It's quite easy to prepare this recipe and its ideal dessert for parties, family gatherings, and casual hangouts. You can also prepare it to surprise your kids!
Preparation Time: 40 minutes
Cooking Time: 30 minutes
Freezing Time: 50 minutes
Total Time: 2 hours
Ingredients
1/2 cup (i stick) unsalted butter, at room temperature
3/4 cup sugar
2 large eggs, room temperature
1 tsp vanilla extract
1 Tbsp espresso powder
Wet Ingredients
1/2 cup sour cream
1/2 cup milk
Dry Ingredients
1 cup plus 2 Tbsp all-purpose flour
1/2 cup unsweetened cocoa powder
1/2 tsp salt
1/2 tsp baking soda
Ganache Topping
3/4 cup heavy cream
6 ounces dark chocolate chips (or chopped chocolate)
Preparation Instructions
Preheat the oven to 325°F.
Take a baking pan, lay a parchment paper on the bottom and spray non-stick cooking oil on it.
In a small bowl, mix butter, sugar, beaten eggs, vanilla, and espresso powder until the batter becomes smooth and creamy.
Add the dry and wet ingredients together, mix the batter well.
Shift the batter in the baking dish, let it bake for 40-50 minutes and cool it down once cooked.
Pour the chocolate ganache topping on the cake and store it on the refrigerator for at least 2 hours.
Your chocolate pound cake is ready!