These cinnamon sugar donuts are smooth, fudgy, light, fluffy, and simply melts in your mouth. Read on to learn the recipe!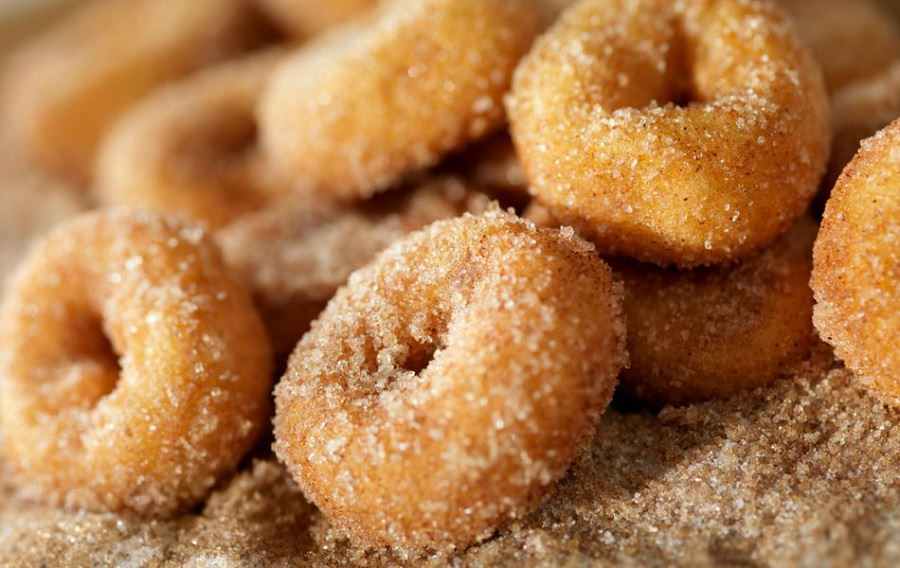 Prepare this delicious cinnamon sugar donuts. They're light, fluffy, and melts in your mouth when consumed. It's quite easy to prepare them and takes just 22 minutes. They can be a perfectly delightful delicacy surprise to your kids as well as your spouse.
Serves: 6 donuts
Prep time: 10 mins
Cook time: 12 mins
Total time: 22 mins
Ingredients
3/4 cup flour
2 Tbsp cornstarch
1/3 cup sugar
1 tsp baking powder
1/2 tsp salt
1/2 tsp cinnamon
1/4 tsp nutmeg
1/3 cup buttermilk
1 egg
1 Tbsp melted butter
1 tsp vanilla
For topping:
3 Tbsp melted butter
1/2 cup sugar + 1 tsp cinnamon (mixed)
Preparation Instructions
Take a large bowl and add cornstarch, sugar, salt, baking powder, cinnamon, nutmeg and flour in it. Mix the combination well.
In another bowl, add buttermilk, egg, vanilla, melted butter and combine it properly. Now pour the mixture in the large bowl and blend the combination well.
Now pour the batter in a ziplock bag and carefully squeeze the batter in a greased donut pan.
Bake the donuts for 375°F for 10 minutes. Once baked let the donuts cool down, then dip the donuts in cinnamon-sugar mixture.
Your delicious Baked Cinnamon Sugar Donuts are ready!