Try this creamy, fudgy, and super tasty Chocolate Peanut Butter Cup Overload Cake. It's easy to prepare and has an unmatchable and rich taste. Read on to learn the recipe.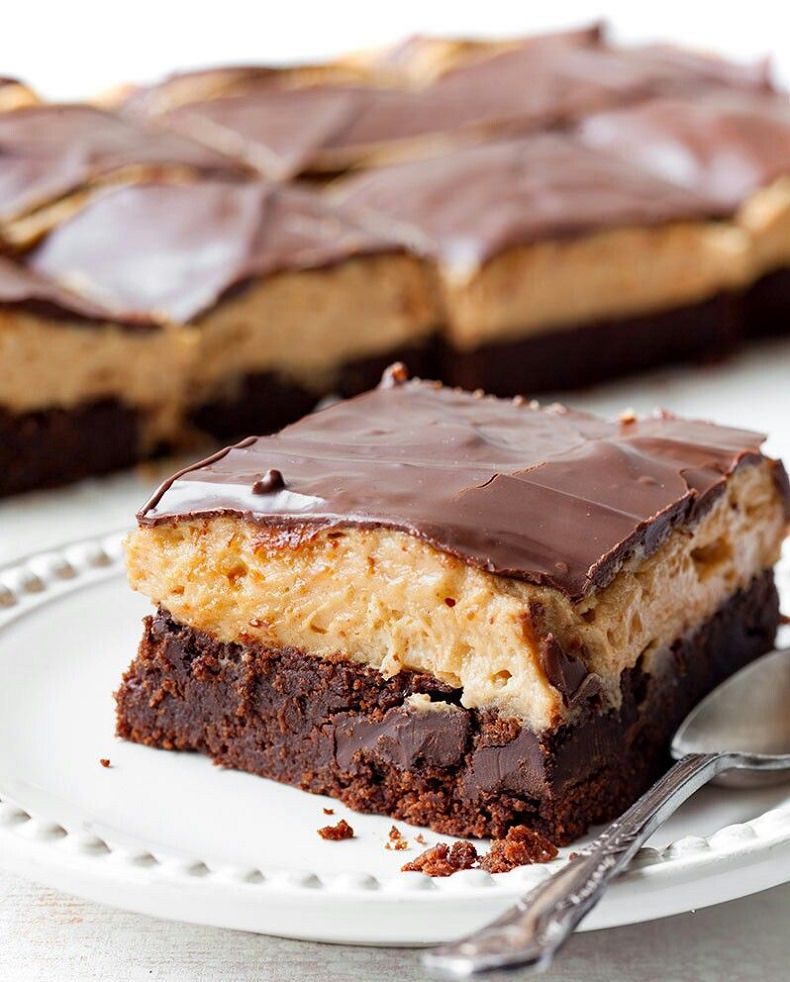 Topped with rich chocolate ganache, this chocolate peanut butter overload cake is incredibly delicious in taste and a perfect dessert to satisfy your sweet buds. It looks mouthwatering, super smooth in texture, and is super moist.
Preparation Time: 3 hours
Cooking Time: 30 minutes
Total Time: 3 hours 30 minutes
Ingredients
Cake ingredients:
2½ cups + 1 tablespoon all-purpose flour
3 cups granulated sugar
1 cup + 1 tablespoon Dutch-process cocoa powder
1 tablespoon baking soda
1½ teaspoons baking powder
1½ teaspoons salt
3 eggs
1½ cups buttermilk
1½ cups strong black coffee, hot
¾ cup vegetable oil
4½ teaspoons vanilla extract
Peanut Butter Icing (recipe follows)
Chocolate Ganache (recipe follows)
30 miniature peanut butter cups, coarsely chopped, divided
Peanut Butter Icing
2 cups confectioners' sugar
2 cups creamy peanut butter
10 tablespoons unsalted butter, softened
1½ teaspoons vanilla extract
½ teaspoon kosher salt
⅔ cup heavy cream
Chocolate Ganache
8 ounces semisweet chocolate, finely chopped
¾ cup heavy cream
Preparation instructions
How to prepare the cake?
Preheat the oven to 350°F and prepare a baking dish by laying parchment paper on the bottom and spray non-stick cooking oil on it.
Take a bowl and add flour, sugar, cocoa powder, baking powder, and baking soda along with salt. Blend the mixture using an electric mixer.
Pick another bowl and add eggs, coffee, oil, vanilla and buttermilk in it.
Combine both the mixture together for 2 minutes.
Pour the batter in the prepared pans.
Bake for 20 minutes.
Cool the cakes in the pans and place one cake layer on a plate, cover it with peanut butter icing and chopped peanut butter chips. Now place the second cake layer cover it again with icing and peanut butter chips. Now place the top layer and frost the cake with peanut butter icing and spread it evenly.
Keep the cake in the refrigerator for 60 minutes until the icing the frozen.
Now pour the chocolate ganache over the cake and sprinkle peanut butter chips over it.
Refrigerate the cake again so the ganache becomes frosty. Remove it from the cake and serve!
Your cake is ready!
How to prepare the peanut butter icing?
Take a medium-size bowl and all the ingredients in it. Mix the combination on a low-speed until the combination turns creamy.
Add heavy cream and mixture the ingredients again.
How to prepare chocolate ganache?
Mix cream and chocolate chunks in a pan and heat it on low flame.
Take it from the pan and let it cool down and become smooth.