Slow Cooker Indian Butter Chicken is creamy and has a finger-licking taste. Read on to learn its recipe and enjoy this delicious dinner meal.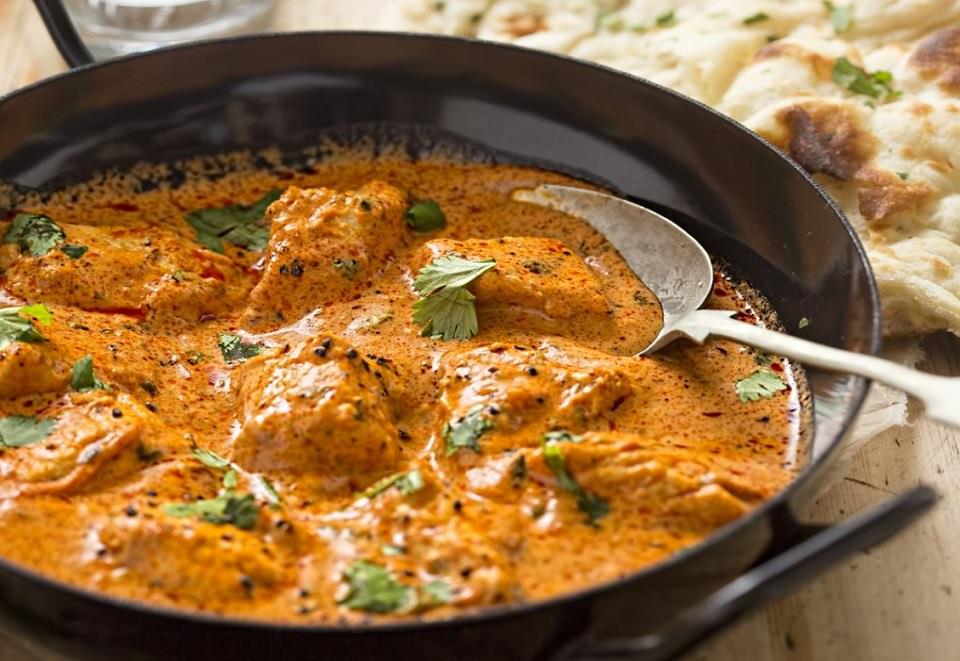 Made with chicken thighs, flavorful Indian gravy, and authentic Indian spice seasoning, Slow Cooker Indian Butter Chicken is delicious Indian cuisine. It's easy to prepare and ideal for a fulfilling dinner meal.
Servings: 4 servings
Prep Time: 20 mins
Cook Time:  5 hr
Total Time: 5 hr 20 mins
Ingredients
1 cup yogurt
1 tablespoon lemon juice
2 teaspoons ground cumin
1 teaspoon ground cinnamon
1 teaspoon cayenne pepper
3/4 teaspoons black pepper
1 teaspoon ground ginger
1 teaspoon salt
3 boneless skinless chicken breasts (cut into 1-inch cubes)
SAUCE
1 tablespoon butter
1 clove garlic, minced
1 jalapeno pepper, finely chopped
2 teaspoons ground cumin
2 teaspoons paprika
1 teaspoon salt (or to taste)
1 8-ounce can tomato sauce
1 cup heavy cream
2 tablespoons cornstarch
1 tablespoon water
1/4 cup chopped fresh cilantro
Preparation Instructions
The night before cooking adds yogurt, cumin, lemon juice, cinnamon, cayenne, black pepper, ginger, salt and chicken in a Ziploc bag.
Close the bag and mix the ingredients well so they're well coated in the chicken.
Now cut the chicken in two pieces of equal size and leave it aside.
Take a slow cooker and add butter, garlic, and jalapeno. Let it cook for some time.
In a small size bowl, add cumin, paprika, salt, tomato sauce, and heavy cream. Mix it well and pour it over the chicken.
Transfer the sauce and chicken in the cooker and let it cook for 4-5 hours on low heat.
Cook for 20 minutes on high flame.
Your slow cooker Indian Butter Chicken is ready, just top it with cilantro and serve hot!