These Apple Pie Cinnamon Rolls are uniquely tasty, moist and flavorful. They're ideal for a dessert or take away treat! Read on to learn its recipe!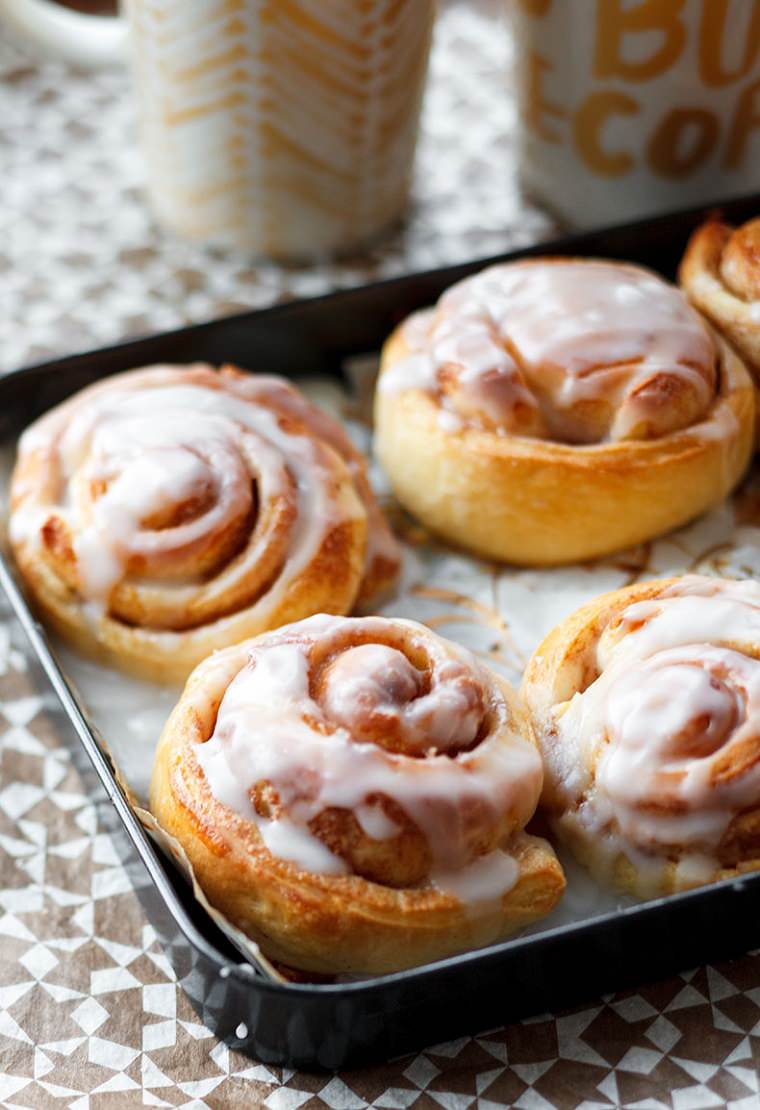 If you're a passionate apple pie lover, then you're going to love this apple-pie flavored cinnamon rolls. They're utterly delicious, moist and literally melts in your mouth! You can prepare this to satisfy your sweet taste buds or surprise your kids or even gift them in takeaway treats!
Serves: Makes 12 cinnamon rolls
Ingredients
For the dough:
1 package yeast (2¼ teaspoons)
½ cup lukewarm water
½ cup sugar
½ cup scalded milk (Heat milk until bubbles appear around the edge of the pan. Cool until lukewarm)
⅓ cup melted unsalted butter
1 egg, room temperature
2 teaspoons salt
4 cups bread flour (or all-purpose flour)
Filling:
6 tablespoons melted unsalted butter, divided
5 granny smith apples, peeled, cored, and diced
½ cup sugar
1 cup brown sugar
2 tablespoons ground cinnamon
Glaze:
¼ cup cream cheese (softened)
4 tablespoons unsalted butter
1½ cups powdered sugar
½ teaspoon vanilla extract
¼ teaspoon salt
Preparation Instructions
Preheat the oven to 200°F.
To prepare the rolls, combine egg in milk and flour, sugar and salt. Mix it until a proper dough is prepared by rolling and beating the combination.
Do it until the dough is elastic and becomes non-sticky.
Transfer the dough in a large bowl and bake it for 30 minutes.
In the meantime, finely chop the apples from the canned apple-pie filling.
Take the dough and add apple pie and cinnamon mixture, roll it properly.
Arrange the rolls in a baking dish, cover it with a dish and bake it for 30 minutes.
To prepare the icing mix cream cheese, butter, and vanilla and gently it drizzle on the rolls!