Filled with chopped bell peppers, beans, sweet corn, and healthy ingredients, this Cowboy Caviar recipe is nutritious, easy to prepare and vegan. Read on to learn the recipe!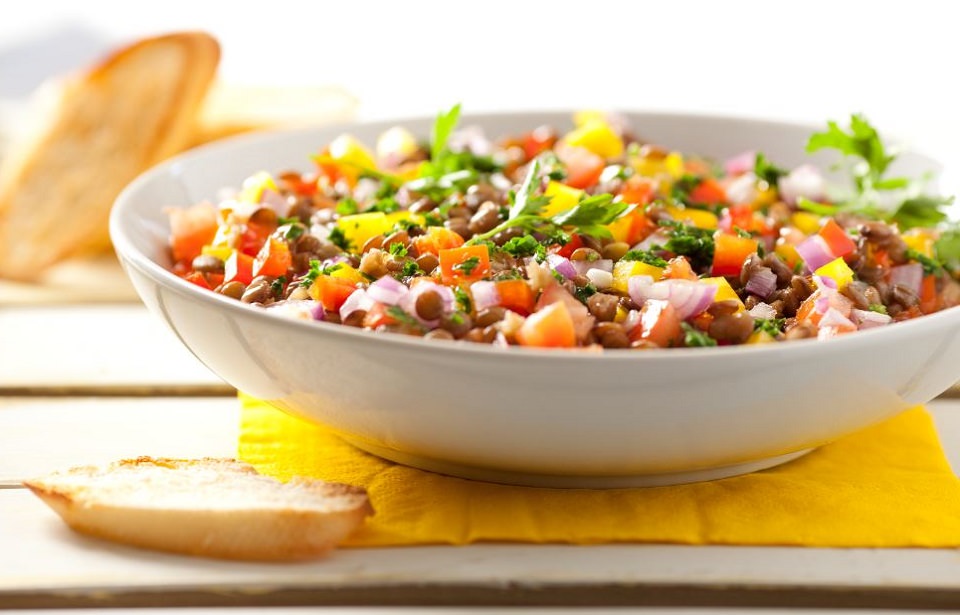 Popularly known as cowboy caviar, this recipe is nutritious, colorful and vegan. It is quite healthy, easy to prepare and make up for a perfectly healthy meal which will help you achieve your fitness goals. You can use it as a side dish or even as a salad topping.
Preparation Time: 15 minutes
Cooking Time: 5 minutes
Total Time: 20 minutes
INGREDIENTS:
1/2 cup olive oil
1/3 cup sugar (see notes)
1/3 cup white wine vinegar
1 teaspoon chili powder
1 teaspoon salt
1 pound Roma tomatoes, seeded and diced
1 (15 ounces) can black-eyed peas, rinsed and drained
1 (15 ounces) can black beans, rinsed and drained
1 (11 ounces) can super sweet corn, drained (see notes)
1 red onion, diced
1/2 cup diced green bell pepper
1/2 cup diced red bell pepper
1 cup chopped cilantro (1 bunch)
Preparation Instructions
Take a medium-size bowl and add tomatoes, avocado, black beans, onion, black-eyed peas, corn, pepper, jalapeno, and cilantro.
Mix it well and stir it properly.
In another bowl add olive oil, lime juice, red wine vinegar, sugar, salt, garlic powder and pepper in it.
Now pour the dressing over the ingredients and mix very well.
Store the mixture in the refrigerator and serve when desired.
Your cowboy caviar is ready!