Why use a processed and packaged chocolate sauce, when you prepare it on your own in just  5 minutes? Homemade chocolate sauce is creamy, smooth and delicious than a packaged one! Read on to learn the recipe!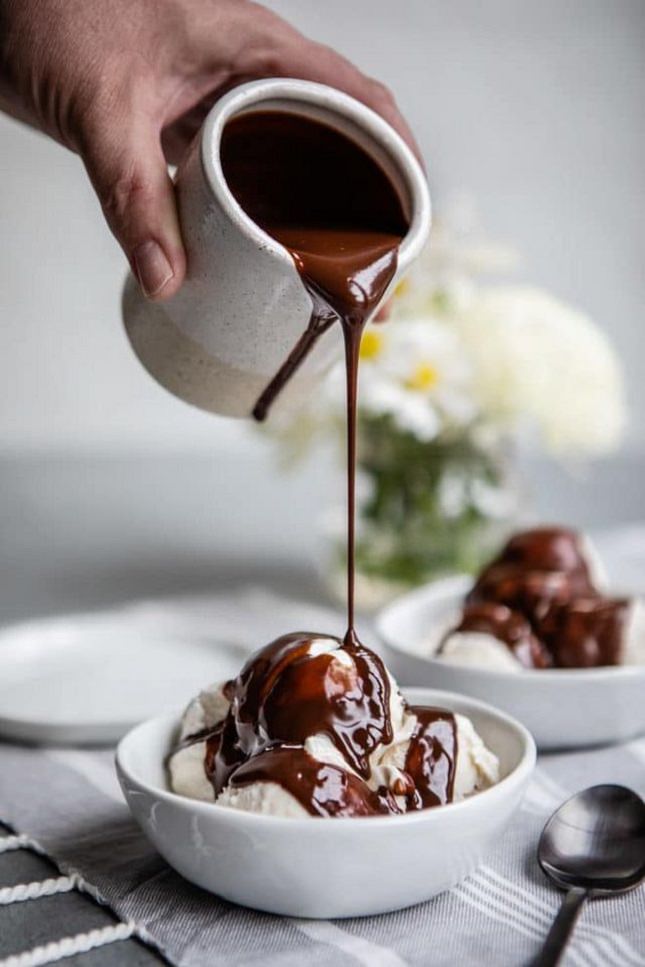 Prepare this delicious chocolate sauce in just 5 minutes. It's perfect for icing cakes, pastries, brownies or pancakes. It's even healthier, delicious and smooth than the store-bought chocolate sauce as it is chemical-free.
Servings: 1.5 cups
Preparation Time: 3 minutes
Cooking Time: 2 minutes
Total Time: 5 minutes
Ingredients
1 cup heavy cream
1 tablespoon salted butter
8 oz. semi-sweet chocolate, chopped
2 tablespoons corn syrup, optional**
1/2 teaspoon vanilla extract
1/4 teaspoon ground cinnamon (optional)
Preparation Instructions
Take a saucepan and add cream, corn syrup, and butter in it. Stir it properly and heat it on a low flame until the butter is melted.
Now add chocolate in the saucepan and swirl it with the help of a mixture. You can add vanilla if required.
Your galanche chocolate is ready, use it as desired by freezing it and storing it in a refrigerator.
Incase the galanche chocolate is too thick, microwave it again with vegetable oil.