Made with just 4 ingredients, Chicken Rice Casserole is a great recipe idea for a family dinner. It is multi-flavorous and tastes delicious. Read on to learn the recipe!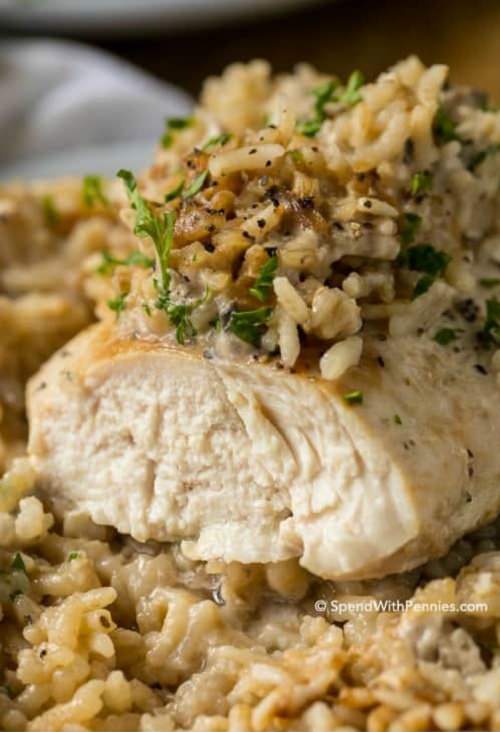 Chicken Rice Casserole is a delicious dish, ideal for a family dinner. It is easy to prepare, juicy in flavor and lures your taste buds. The main highlight of the dish is its creamy sauce.
Serves: 4 Servings
Total Time: 80 Minutes
Prep Time: 5 Minutes
Cook Time: 75 Minutes
Ingredients:
4 chicken breasts
1 cup long-grain white rice, uncooked
1 package onion soup mix (or use homemade)
1 can (10 oz) cream of mushroom soup
Preparation Instructions
Start the preparation by heating the oven to 325 °F.
Take a baking pan, spray it with non-stick cooking oil and place chicken breasts in it.
Sprinkle salt and pepper over the chicken breasts and cover them with uncooked rice. Carefully pour some onion soup over the chicken breasts.
Fill it with one and a half cup of water, mushroom soup and cover it with baking foil.
Bake it for 1 hour.
Your delicious chicken rice casserole is ready to serve!