These pumpkin pie cupcakes are deliciously amazing! Prepare them today and surprise your kids! Read on to learn the recipe!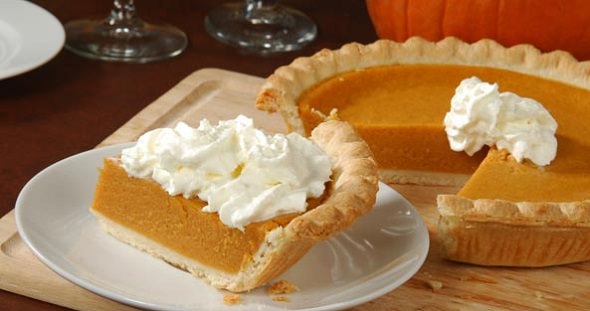 Filled with flavorful pumpkin filling, these cupcakes are delicious, moderately sweet and super easy to prepare. They can be a perfect surprise to your kids or a thanksgiving gift during holiday season! Just 30 minutes and they're ready to delight you!
Prep time: 10 mins
Cook time: 20 mins
Total time: 30 mins
Serves: 12
Ingredients
⅔ cup all-purpose flour
15 oz pumpkin puree
¾ cup of sugar
2 large eggs
1 teaspoon vanilla
¾ cup evaporated milk
2 teaspoons pumpkin pie spice
¼ teaspoon salt
¼ teaspoon baking powder
¼ teaspoon baking soda
Whipped cream
Preparation Instructions
Preheat the oven to 350°F.
Take a baking dish, lay a parchment paper on the bottom and spray with non-stick cooking oil.
Pick a bowl and mix flour, baking powder, baking soda, salt, and pumpkin pie spice.
In another bowl mix pumpkin puree, sugar, eggs, vanilla, and milk.
Add dry ingredients in the batter and mix until it turns evenly smooth.
Fill each muffin cup with batter.
Bake it for 20 minutes and let it cool down for 20 minutes.
Remove the cupcakes from pan and fridge it for 30 minutes.
Your cupcakes are ready, just top with cream, pie spice, and cinnamon and serve!