Honey Dijon Garlic Chicken Breasts. Boneless skinless chicken breasts quickly baked in an intensely flavored honey, garlic and Dijon mustard glaze.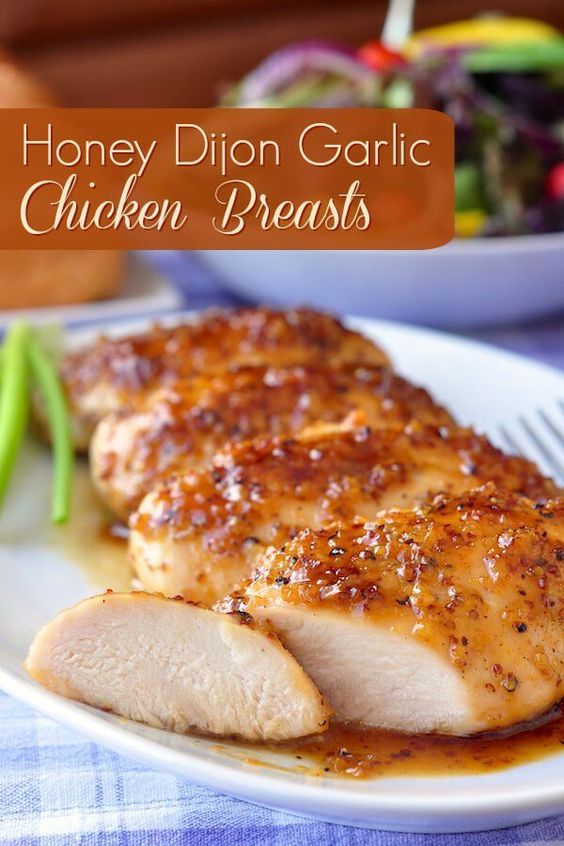 It was that mistaken ingredient that made me think, "Honey Dijon Chicken is delicious. Honey Garlic Chicken is delicious…why not combine the two?" That's exactly what I did and it was outstanding.
The chicken breasts are baked at high heat so they were actually perfectly cooked in about 30 minutes in my oven for 5 to 6-ounce breasts. That makes this recipe easy to achieve, even as a weekday dinner.
Serves: 4
Prep Time: 10 mins
Cook Time: 30 mins
Total Time: 40 mins
Ingredients
4 large boneless skinless chicken breasts about 6 ounces each
3 tbsp butter
6 cloves minced garlic
pinch salt and pepper
1/3 cup honey
2 tbsp whole grain Dijon mustard