In just 30 minutes you can prepare this Mongolian Beef recipe– Crispy, sweet and salty and full of ginger and garlic flavor. You'll love this!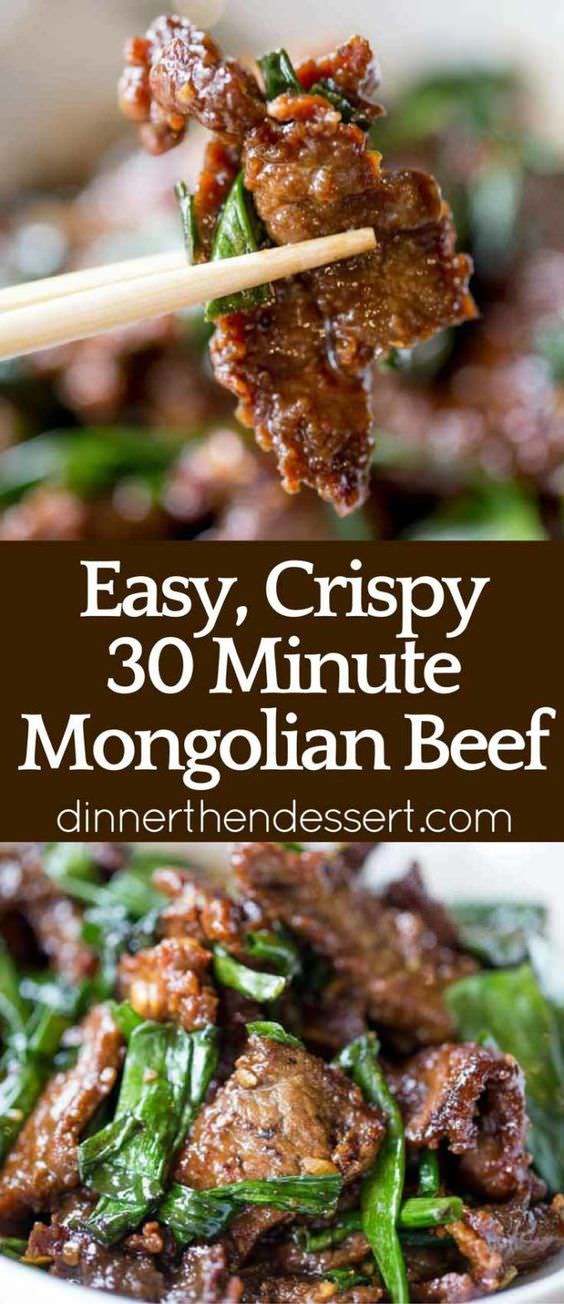 Mongolian Beef is a recipe that you will like to prepare for some reasons. One, people love anything that tastes like Chinese takeout. Two, the sweet flavor of the dark brown sugar mixed with the salty soy sauce and the strong ginger and garlic is incredibly addicting and three you get to enjoy it over a mountain of steamed rice.
This Mongolian Beef is very flavorful and takes just 30 minutes to make from start to finish including all the slicing of the meat! It also uses basic pantry ingredients so don't worry I am not sending you to the store today for oyster sauce or hoisin sauce. Everything in this recipe is available in every grocery store.
Servings: 4 servings
Prep Time: 10 mins
Cook Time: 15 mins
Total Time: 25 mins
Ingredients
1 pound flank steak
1/4 cup cornstarch
1/4 cup canola oil divided
2 teaspoons fresh ginger minced
1 tablespoon garlic minced
1/3 cup lite soy sauce low sodium
1/3 cup water
1/2 cup dark brown sugar
4-inch scallions green parts only, cut into 2- pieces