Brownies and buckeyes, what a combination! If you love buckeyes, but don't like taking the time to dip them in chocolate, you'll love this recipe!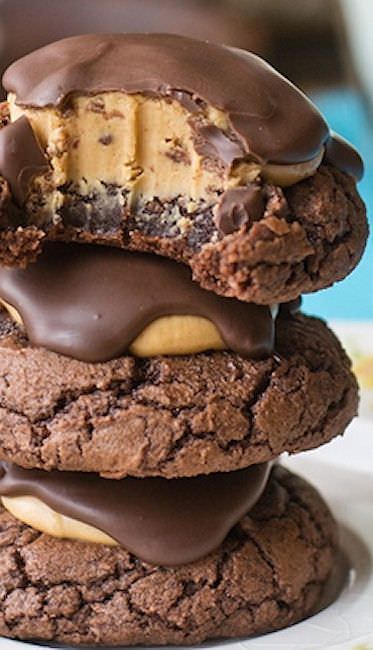 These cookies combine the best of both worlds brownies and buckeyes!
If you love buckeyes, brownies, and cookies– these big, rich, gooey cookies with peanut butter will be best for you, what surprises most is it is really delicious from inside. What more could you ask for?
Tip– When you're baking the cookies, watch to make sure you don't overcook them or under cook them.
Serves: 24 cookies
Prep Time: 30 min
Cook Time: 24 min
Total Time: 54 min
Ingredients
1 box fudge brownie mix (19.5 ounces or family size)
1/4 cup butter, melted
4 oz. (1/2 block) cream cheese, softened
1 egg
1 cup powdered sugar
1 cup creamy peanut butter
4 blocks (about 4 ounces) chocolate Candiquik or your favorite chocolate