These impossibly easy pumpkin pie cupcakes are amazing. They're beautiful and of course, irresistible.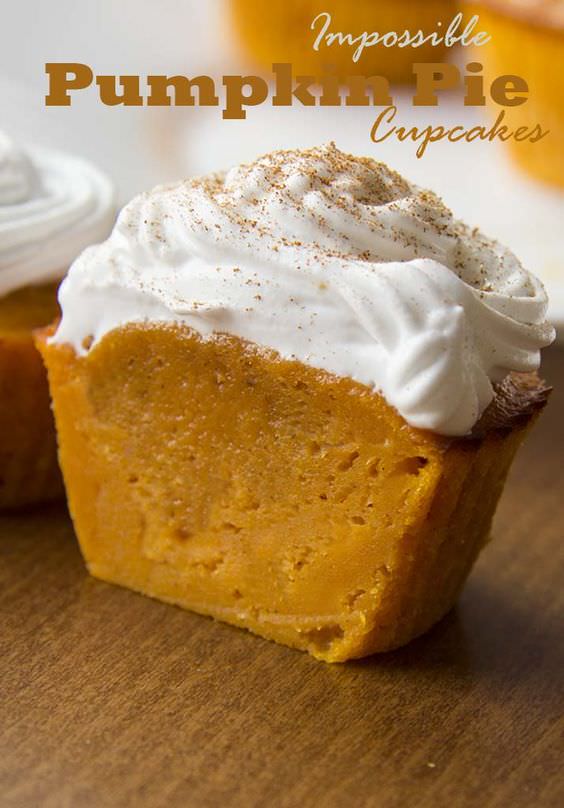 They taste just like pumpkin pie filling but are sturdy enough to eat with your hands. You'll love these because they're not overly sweet, and they're pumpkin-y without being overpowering, plus the batter is crazy easy to make too.
If you love pumpkin pie and are tired of waiting until Thanksgiving these cupcakes are the perfect way to get your fix, but they're also great to pack up and give as a Thanksgiving take-home gifts.
Prep time: 10 mins
Cook time: 20 mins
Total time: 30 mins
Serves: 12
Ingredients
⅔ cup all purpose flour
15 oz pumpkin puree
¾ cup sugar
2 large eggs
1 teaspoon vanilla
¾ cup evaporated milk
2 teaspoons pumpkin pie spice
¼ teaspoon salt
¼ teaspoon baking powder
¼ teaspoon baking soda
Whipped cream