In the upcoming summer days, give your family a cheerful treat of creamy and chilly shake with this Frosted Lemonade Recipe!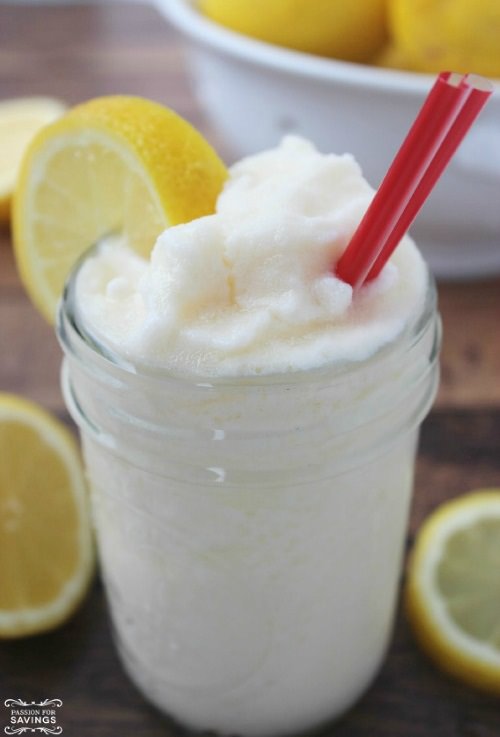 This creamy textured vanilla flavored shake can be a great drink to chill out the warm sunny days. The interesting part of this recipe is that it can be quickly prepared within a few minutes with basic ingredients.
This Frosted Lemonade Recipe is surely going to make your dreary summer days thrilling. You can make it with a handful of ingredients, including vanilla ice cream, lemon juice, Water, and sugar.
Serves: 2
Total Time: 15 minutes
Ingredients:
1 cup Fresh Squeezed Lemon Juice (Sunkist brand is recommended as it is the brand that Chick-Fil-A uses)
1/2 cup Sugar
2 1/2 cups Water
Edy's Slow Churn Vanilla Ice Cream
Preparation Instructions
Add lemon juice and sugar into a jug and stir it until the sugar gets dissolved in it.
Add some water to it and keep stirring.
Put this in the refrigerator for 2 hours to chill.
Now, pour one cup of chilled lemonade along with two cups of ice cream in a blender.
Blend it until everything mixes up properly with a large quantity of cream.
Pour this in a juice cups and add a lemon slice at its edge for garnishing.