Buckeye Brownie Cookies are topped with the peanut butter balls and melted chocolate, making it a must cook recipe!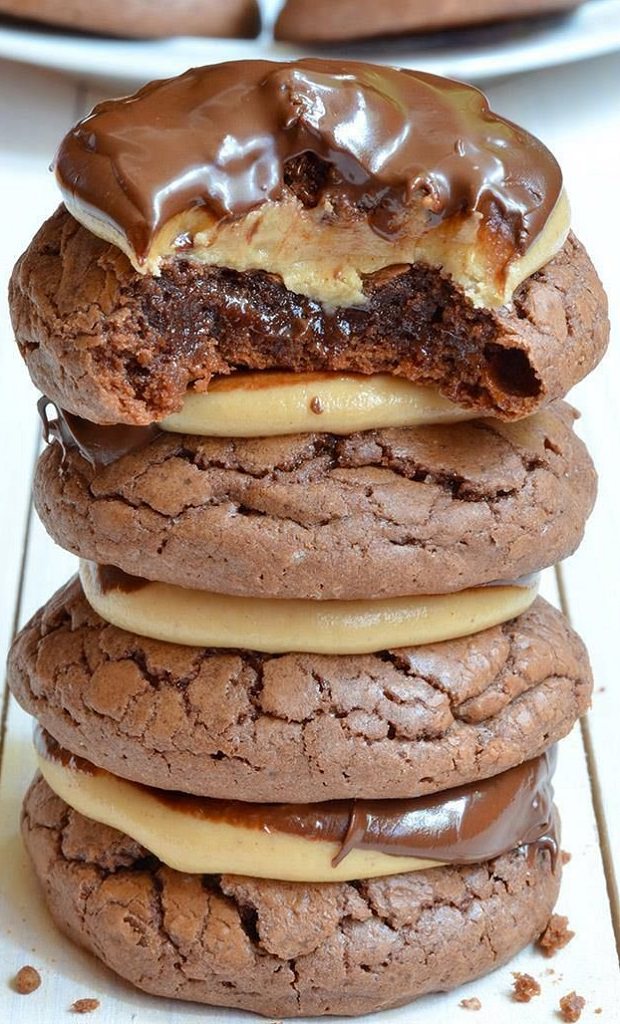 If you are looking for a delicious cookie recipe, that gives you a perfect blend of chocolate, and peanut butter flavors, while it melts in your mouth, then this Buckeye Brownie Cookies recipe is going to top your cooking dessert list.
Not only these cookies are tasty, but they are also rich in peanut butter, that instantly ups it creamy taste! To add to the deliciousness, the melted chocolate ensures your tastebuds are having the best treat ever!
Serving: 24 cookies
Preparation Time: 30 min
Cooking Time: 24 min
Total Time: 54 min
Ingredients
1 box fudge brownie mix (19.5 ounces or family size)
1/4 cup butter, melted
1 egg
4 oz. (1/2 block) softened cream cheese
1 cup powdered sugar
1 cup creamy peanut butter
4 blocks (about 4 ounces) chocolate Candiquik or your favorite chocolate
Preparation Instructions
Preheat the oven at 350 degrees F.
In a medium-sized bowl, pour brownie mix, cream cheese, butter, and an egg, stirring them completely using hand mixer machine.
Take a cookie sheet, and scoop the dough, making about 20-24 smooth-edged round cookies.
Now bake the cookie doughs for around 10-12 minutes, and keep checking that it doesn't get over or undercooked.
Take a separate bowl, pour granular sugar and peanut butter in it, and then blend thoroughly.
Now, make 20-24 small balls from this blended batter, one ball for each cookie.
As you fetch the cookies out of the oven, simply insert and press peanut butter balls into their centers.
Now, move these cookies to the wire rack to cool.
Take 4-6 ounces of semi-sweet chocolate in a microwavable bowl and melt them by heating in the oven for 30-45 seconds.
Now for topping, take half a tablespoon of the melted chocolate and pour it over cookies in a manner that it covers the surface of the ball.
Let the entire arrangement set and your delightful brownies are ready to serve!
Note: If the dough batter is very thin, you can make it a little firm by keeping it in the fridge for a while.