Learn to prepare the cheesecakes! They're delicious, easy to prepare and offer a great taste. Read on to learn the recipe!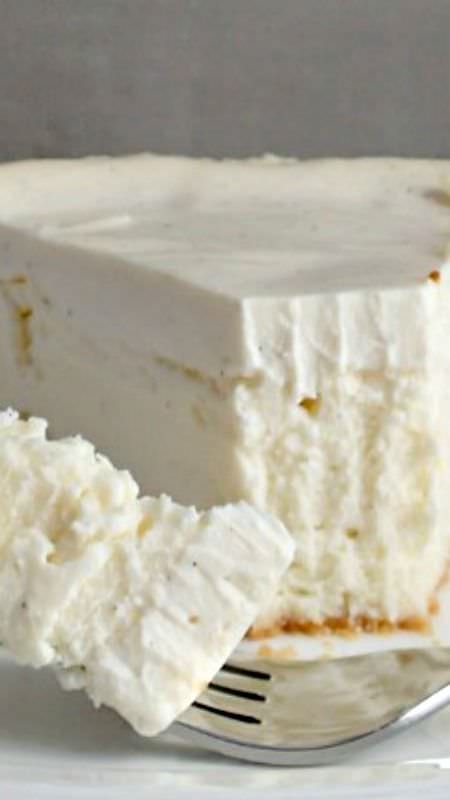 Try this best cheesecake recipe! It's delicious, dreamy, creamy and offers a delicious taste. It's easy to prepare, offer a great taste and make up for a perfect dinner. To prevent it from cracks, avoid overcooking and too-fast cooling.
Servings: 12 slices
Prep Time: 20 minutes
Cooking Time: 1 hour 15 minutes
Total Time: 1 hour 35 minutes
Ingredients
Crust
1 Tbsp Butter
20 Nilla Wafers, Crushed
Filling
4 8oz Packages Cream Cheese, Softened
1 Cup Sugar
1 tsp Vanilla Bean Paste (or Extract)
4 Egg Whites, Whipped
Topping
1 Pint (2 Cups) Sour Cream
2 Tbsp Sugar
1 tsp Vanilla Bean Paste (or Extract)
Preparation Instructions
Preheat the oven to 350ºF.
Take a pan, butter it with springform and place cookie crumbs on it.
In another bowl, add cream cheese, sugar and vanilla and mix it properly.
Add egg whites in the bowl and mix it properly.
Now transfer the cream cheese mixture in a springform pan and bake it for 30 minutes.
Remove it from the oven and increase the temperature to 425ºF.
Carefully spread the cream cheese mixture over the baked cake and bake it again for 5 minutes.
Once ready, cool it down and refrigerate it for at least 6 hours.
Your delicious best cheesecakes are ready!