Muffin Tins are not just for making muffins. You can make 100's of recipes with it and the best thing about these recipes is that they are portion-size, great for a party and can be made ahead of time.

These muffin tin recipes include both savory and sweet main dishes for breakfast, lunch, dinner and appetizers. Most of these recipes are quick, easy to make and great for on the go. They are also great for portion control if you are on a diet!
1. Bacon, Egg, and Toast Cups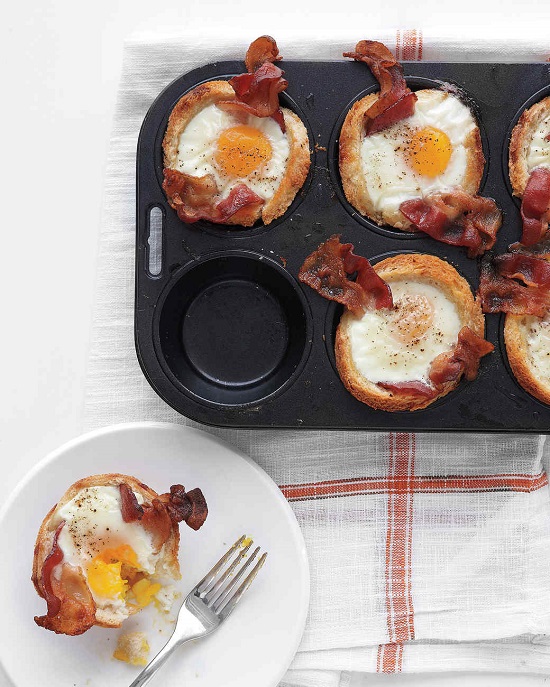 Upgrade the classic American breakfast from basic to impressive in a few simple steps. Here's is the recipe.
2. Make Ahead Sausage Egg & Cheese Muffins Recipe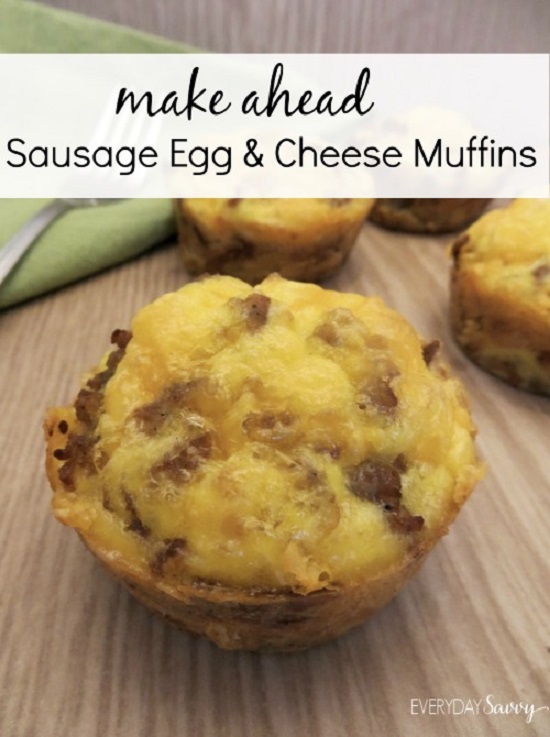 Getting breakfast on the table quickly can be a challenge. This recipe for make ahead sausage egg cheese muffins will make your mornings so easy. You just prepare the sausage egg cheese muffins ahead of time and freeze them. When you are ready to eat them, all you have to do is pop them in the microwave. It is so easy even your kids can prepare them! Here's is the recipe.
3. Healthy Kale Egg Breakfast Cups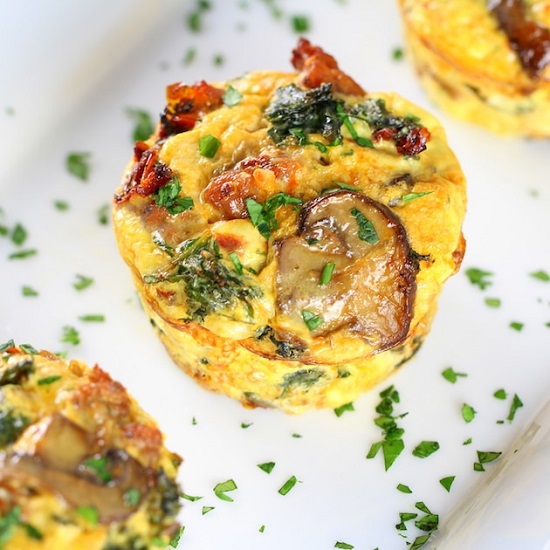 Healthy Kale Egg Breakfast Cups are full of flavor and healthy goodness. With kale, sun-dried tomatoes, spicy chicken sausage, mushrooms, and feta cheese they will surely be the best part of waking up in 2017! Here's is the recipe.