Prepare this delicious ice cube tray chocolate covered cheesecake bites! They're delicious, have a flavorful taste and make up perfect for a dessert.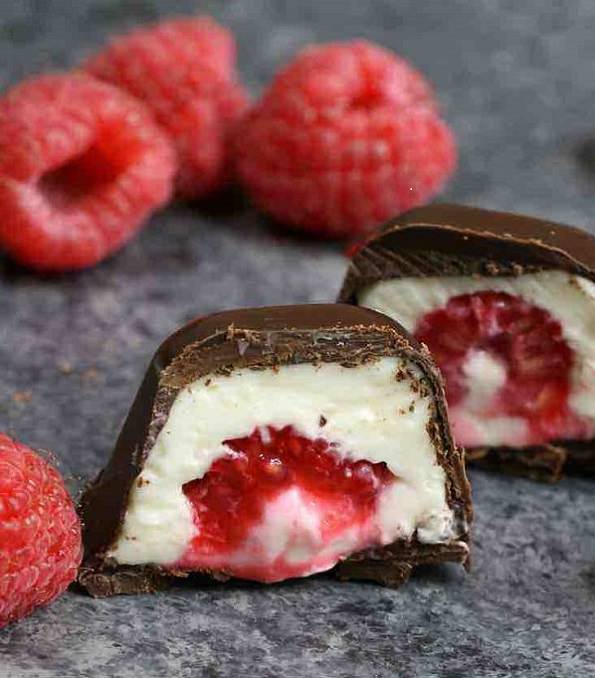 These bite-sized desserts will delight your evening with its creamy, flavorous and refreshing taste. Filled with chocolate and adorned with raspberries, once tasted will become a regular visitor to your home. They're easy to prepare and most of the wonder will be done by ice-trays for them!
Serves: 8 servings
Prep Time: 10 minutes
Ingredients
10 ounces semisweet chocolate
4 ounces cream cheese softened
1/4 cup powdered sugar
1/2 teaspoon vanilla
2 tablespoons whipped cream
14 fresh raspberries
Preparation Instructions
Take an ice tray and fill each cube space with chocolate.
Freeze the icetray for 5 minutes so the chocolate get frozen.
Take a bowl, mix cheese, sugar and vanilla extract. Mix it until the mixture becomes smooth.
Now fill each cube space with cheese, 1 raspberry and cover it again with cream cheese.
Cover the cream cheese with chocolate and put it in the refrigerator and let it freeze for 1 hour.
Remove it from the fridge and take out the bites from the icetray.
Your chocolate covered cheesecake bites are ready!