Meatball Sliders are super easy to prepare, have a deliciously rich taste, and suit up as a perfect appetizer! Read on to learn the recipe!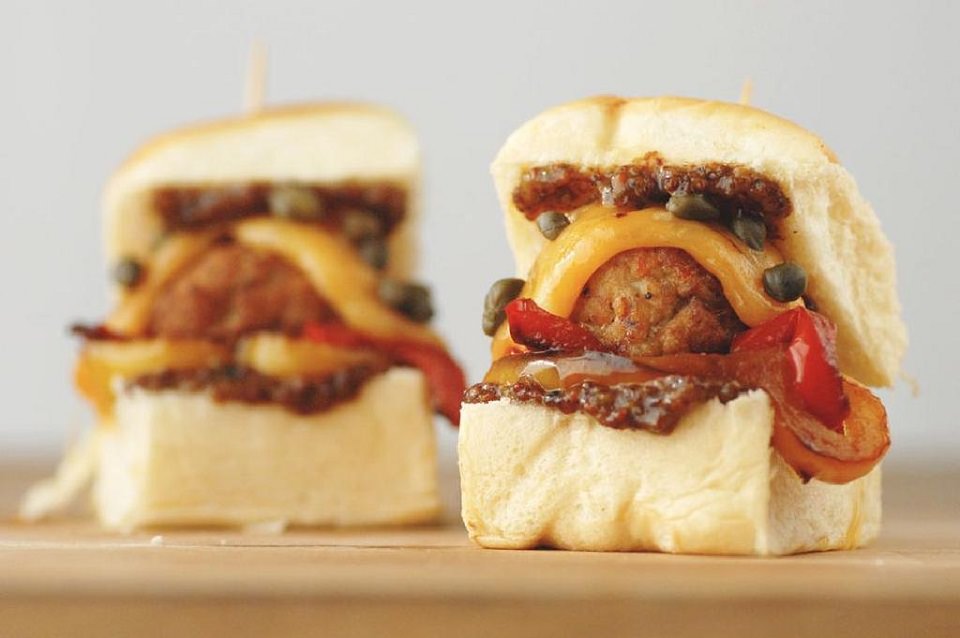 Made from tasty meatballs, soft buns, and lots of cheese, the meatball sliders are perfect for an appetizer. You can cook it to treat sudden friends meet up plans, welcome guests, as well as gobble them while watching your favorite TV series.
It's a great meal recipe to delight your mood and can be prepared in a hassle-free manner! It is a perfect recipe for a quick bite, to satiate instant food cravings.
Preparation time: 10 mins
Cooking time: 20 mins
Total time: 30 mins
Serves: 15
Ingredients
15 Slider buns
15 Meatballs, cooked
Traditional Sauce
2 c Mozzarella cheese, shredded
3 Tbsp Parmesan cheese
1 Tbsp Italian seasoning
2 Tbsp Olive oil
Preparation Instructions
Heat the oven to 350°F/176.6°C.
Take a large oven pan and place the slider buns in it.
Spread sauce on the upper bottom part of the bun and carefully place the already cooked meatball on it.
Put some extra tomato sauce over the placed meatball and cover it with shredded mozzarella cheese.
Now brush the top buns with oil and carefully place them over the meatballs.
Take a bowl and mix parmesan cheese and Italian seasoning on it.
Now sprinkle this parmesan cheese-Italian seasoning combination on the slider buns.
Cover the meatballs slider buns with foil and allow it to bake for around 10 minutes.
Once baked, remove the foil and bake the dish again for 10 minutes so that the cheese can melt and add up to its delicious taste.
Your meatballs slider buns are ready! Serve them with garlic bread or salad accompanied by creamy tomato sauce!