Crunchy and sweet favored Apple Cranberry and Almond Coleslaw is a perfect fruit ball to try by every health-conscious cook!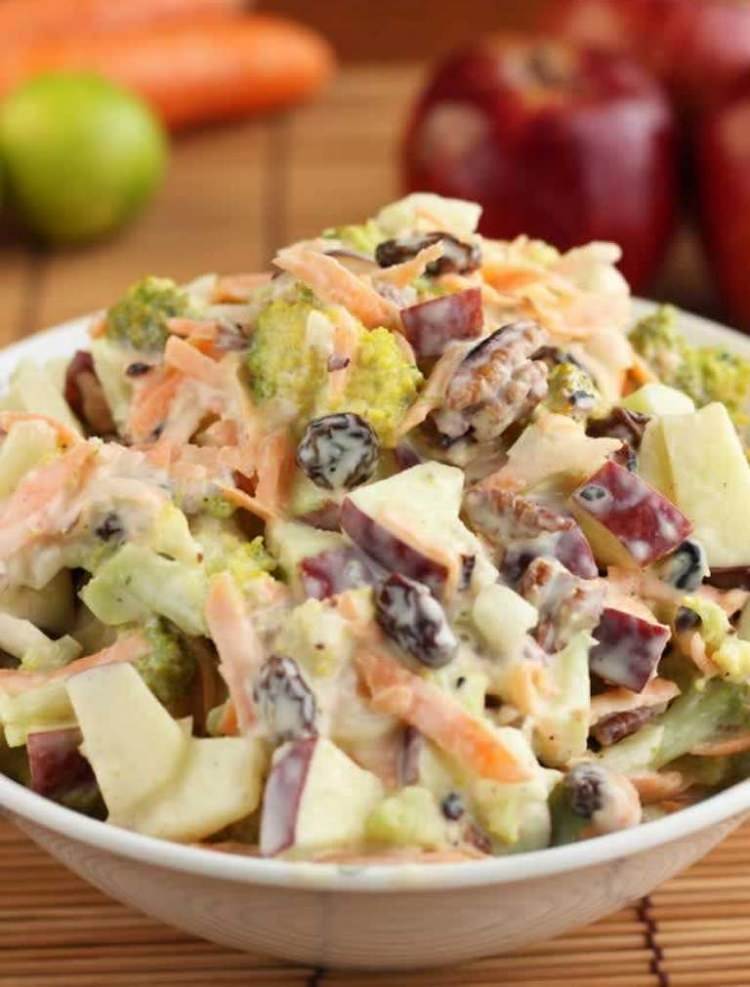 The crunchy, mild, yet sweet Apple Cranberry and Almond Coleslaw is a quick recipe that you can prepare within minutes. For enhancing its flavors further, you can add one to two tablespoon of dijon mustard to this tasty dressing.
It's a perfect sweet delight that you can serve to your family during any occasion or any special event. So, if you have always wanted to have a quick to go fruit ball, then this is the one!
Serves: About 8 servings
Ingredients
Dressing
3/4 cup fat-free Greek Yogurt
1/4 cup mayonnaise
1/4 cup honey
2 Tbsp apple cider vinegar
Salt and freshly ground black pepper
Coleslaw
1 small cabbage, shredded (6 – 7 cups packed)
1 1/2 cups matchstick carrots
2 large gala apples, sliced into matchsticks (about 3 cups)
1/2 cup sliced green onions
3/4 cup sliced almonds or 1 cup slivered almonds
Preparation Instructions
Take a medium-sized mixing bowl, pour greek yogurt, mayonnaise, honey, and apple cider vinegar in it, and whisk them until the mixture gets smooth enough.
Chop down the cabbage, carrots, apples, green onions, almonds and cranberries, and mix them all in a large-sized bowl.
Pour the above-prepared dressing on this mixture and season it with salt and pepper. Now, blend everything properly.
Serve it fresh!