This Nanny's Chocolate Fudge Brownie Cake recipe is an excellent treat for chocolate lovers. Read on to learn about it.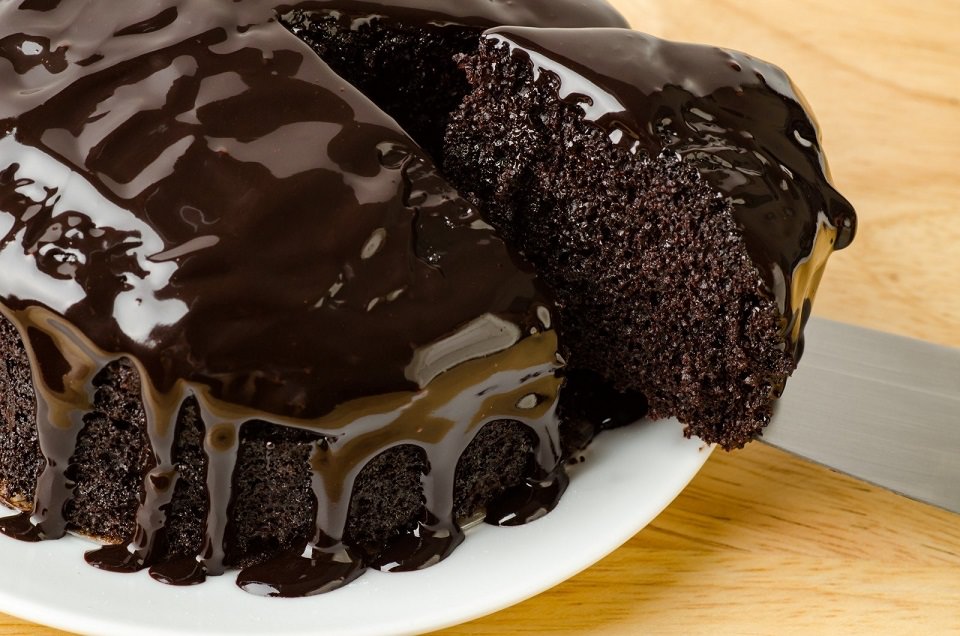 Filled with chocolate, this Nanny's Chocolate Fudge Brownie Cake makes up for a perfect dessert. It's moderately sweet, fudgy and literally melts in the mouth. The recipe is easy to prepare and takes just 1 hour to get ready!
Preparation Time: 10 Min
Cooking Time: 55 Min
Serves: 8
Ingredients:
1 box chocolate cake mix (I used Betty Crocker's Choc. Fudge 15.25 oz.)
1 box fudge brownie mix (I used Duncan Hines Decadent Brownies 17.6 oz.)
4 eggs
1 1/4 cups water
1 cup oil
1 can Pillsbury chocolate fudge cake icing
Preparation Instructions
Preheat the oven to 350°F.
Take a baking dish, lay a parchment paper and spray non-stick cooking oil.
Pick up a bowl and add cake mix, oil eggs, water and brownie mix. Mix it and transfer it to the baking dish and let it bake for 50-55 minutes.
Take the cake out and cool it down on the cooling rack.
Once cooled, transfer the cake in a plate and add icecream icing over it. Make the sure the icing is little melted by microwaving it 30 seconds
Your Nanny's Chocolate Fudge Brownie cakes are ready!
Cooking Reminders
Ensure the cake is well-baked by checking its consistency with the help of a toothpick
You can also top the cake with almond nuts, hazelnuts or even chocolate chips to add a unique flavor to the cake!