These are truly the best peanut butter cookies you will have ever tried. The cookies have a perfect brownie-like texture: both chewy and soft at the same time.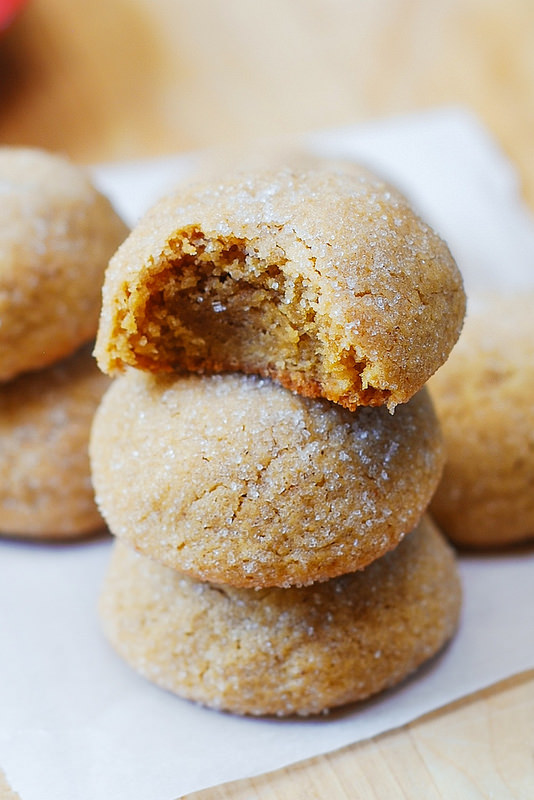 There is just the right amount of peanut butter: not too much and not too little. You can use a regular peanut butter, and you can use natural one too. You can use regular crunchy one and natural crunchy peanut butter. This recipe works well with all of these. If you use natural peanut butter, the cookie will come out just a little bit dryer but the difference is really hardly noticeable, if you make sure to sift or aerate your flour – it's very important not to overpack the flour in a measuring cup so that the cookie does not come out dry.
You can definitely taste a peanut butter in this cookie, and yet it's not like you're eating overly rich peanut butter cookies.
Yield: 15-18 cookies
Total Time: 30 minutes
Ingredients
1/4 cup creamy peanut butter (can use natural one too)
2 tablespoons unsalted butter at room temperature
1/2 cup brown sugar
1 egg
1/2 teaspoon pure vanilla extract
3/4 cup all-purpose flour, sifted or aerated
1/2 teaspoon baking powder
2 tablespoons granulated sugar for coating