Experience the deliciousness of Maple Nut Goodies with our easy-to-follow recipe. Elevate your snacking game with this sweet and nutty treat!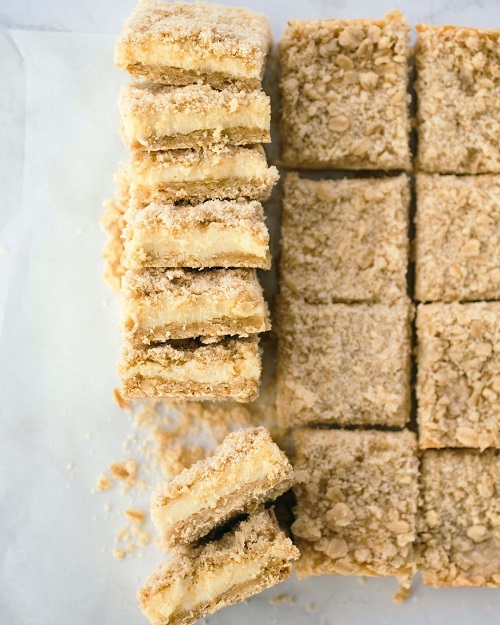 With their irresistible blend of sweet maple flavor and crunchy nutty goodness, Maple Nut Goodies Recipe has been a beloved treat for generations. This classic candy is a delightful confection known for its unique taste and texture.
---
Origin of Maple Nut Goodies
These goodies have a rich history in the world of candy. While their precise origin is difficult to trace, they gained popularity in the mid-20th century. They have remained a nostalgic favorite ever since. These delectable treats are characterized by their maple-flavored centers and chopped nut coating. Although you can find them in stores, making Maple Nut Goodies at home allows you to customize the savor the satisfaction of creating a timeless candy from scratch.
Discover Tasty Bronco Berry Sauce

here
---
Maple Nut Goodies Recipe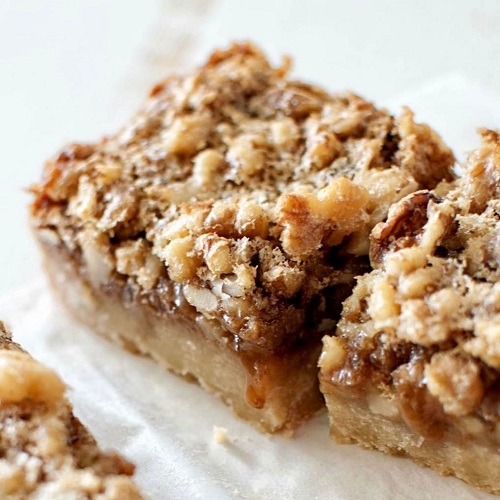 Ingredients
For the Center:
1 cup granulated sugar
1/2 cup real maple syrup
1 cup heavy cream
2 tablespoons unsalted butter
1 teaspoon vanilla extract
2 cups powdered sugar
For the Nut Coating:
1 1/2 cups chopped mixed nuts (pecans, almonds, and peanuts work well)
A pinch of salt
Create the Maple Center
Combine granulated sugar, real maple syrup, and heavy cream. Now, add unsalted butter in a medium saucepan. Cook over medium heat, stirring constantly. Wait till it reaches 235°F (soft-ball stage) on a candy thermometer. Remove from heat and  extract.stir in vanilla
Gradually add powdered sugar, stirring until the mixture thickens and becomes smooth. Pour the mixture onto a greased baking sheet and let it cool to room temperature.
Prepare the Nut Coating
Once the maple mixture has cooled, cut it into small squares with a greased knife. In a separate bowl, combine the chopped mixed nuts and a pinch of salt.
Roll each maple square in the nut mixture, pressing gently to coat all sides. Place them on wax paper to set.
Let Them Set
Allow the Maple Nut Goodies to set for several hours or overnight until firm.
Enjoy Your Homemade Treats
Once they are completely set, your Maple Nut Goodies are ready to be enjoyed. Store them in an airtight container for freshness.
Try Out Arby's Bronco Berry Sauce

here
---
Things to Remember
The use of real maple syrup is crucial for an authentic flavor.
A candy thermometer is essential to achieve the right consistency.
You can choose your favorite nuts or a combination thereof for the coating.
Grease your knife to prevent sticking when cutting the maple mixture.
Keep your Maple Nut Goodies in a cool, dry place to prevent sticking.
Homemade Maple Nut Goodies Recipe is a delightful treat with the sweet maple flavor and the crunch of mixed nuts. You can embark on a culinary adventure and create these nostalgic candies in your own kitchen. Whether you're making them for special occasions or as a delightful gift, your homemade Maple Nut Goodies will surely bring smiles and the sweet taste of tradition to those who savor them.
Check Out Triple Delight Chinese Food

here
---
Frequently Asked Questions
1: Can I use imitation maple syrup?
For the best flavor, it's recommended to use real maple syrup.
2: Can I make Maple Nut Goodies with only one type of nut?
Absolutely, you can use your favorite nut or a single type for the coating.
3: Can I store these candies in the refrigerator?
While not necessary, refrigeration can extend their shelf life.
4: How long will homemade Maple Nut Goodies last?
When stored properly, they can last up to two weeks.
5: Can I double the recipe?
You can double the ingredients for a larger batch. But be mindful of the cooking time for the center mixture.
Check Out Strawberry Cheesecake Cookies Recipe

here.