Grandma Brown's Baked Beans Recipe is a nostalgic dish that brings the flavors of traditional homemade comfort food to your table. Read more below.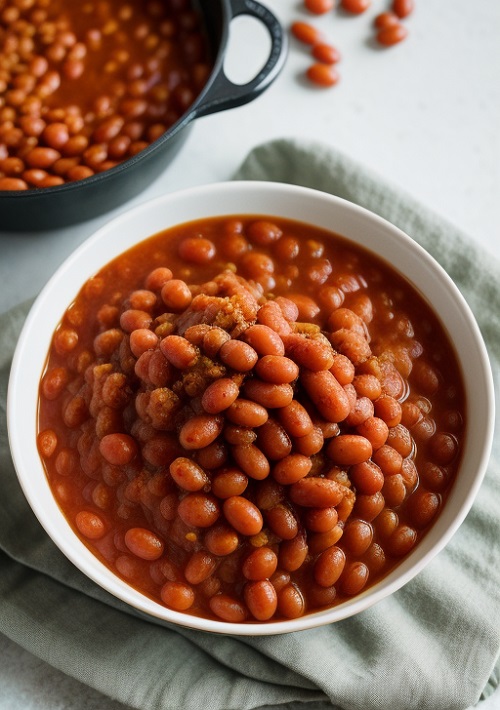 Passed down through generations, this recipe is a testament to the cherished culinary traditions that have delighted families for years. Let's explore Grandma Brown's Baked Beans Recipe and know essential tips to ensure your beans turn out perfectly every time.
---
Origin of Grandma Brown's Baked Beans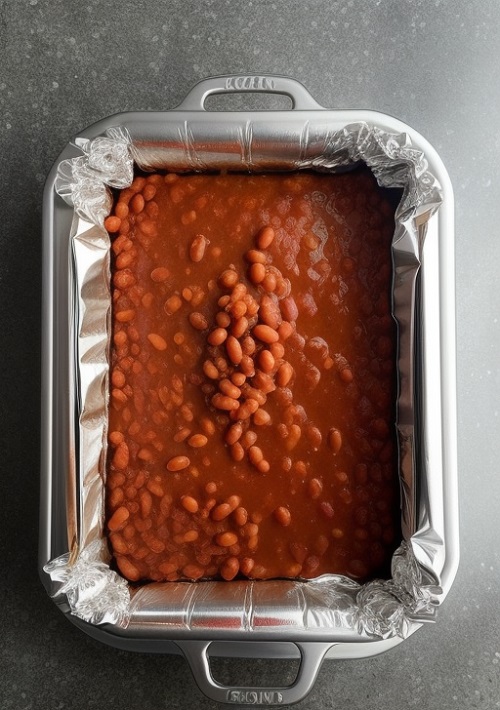 Originating from a time when simple ingredients and slow cooking techniques were the cornerstones of hearty meals, Grandma Brown's Baked Beans recipe is deeply embedded in the rich culinary history of homemade comfort foods. Passed down from grandmothers to mothers to children, this recipe captures the essence of warmth, love, and shared meals. Its popularity has grown due to its delicious taste and the sentimentality and nostalgia associated with family gatherings and special occasions.
Explore Pappadeaux Shrimp And Grits Recipe

here
---
Grandma Brown's Baked Beans Recipe
Ingredients
1 pound dried navy beans
1/2 cup molasses
1/4 cup brown sugar
1/2 cup ketchup
1 tablespoon yellow mustard
Salt
1/2 teaspoon black pepper
1 teaspoon onion powder
1/2 teaspoon garlic powder
4 slices bacon
1 small onion, finely chopped
Water for soaking and cooking
Soak the Beans
Rinse the dried navy beans under cold water and remove any debris. Place them in a large bowl and cover with water. Allow the beans to soak overnight.
Cook the Beans
Drain and rinse the soaked beans. Transfer them to a large pot, cover with fresh water, and bring to a boil. Reduce the heat to a gentle simmer and cook for 1 to 1.5 hours. Drain the beans.
Prepare the Sauce
Combine the molasses, brown sugar and ketchup. Add yellow mustard, salt, black pepper, onion powder, and garlic powder in a separate bowl. Mix well to create a sweet and savory sauce.
Combine and Bake
Preheat your oven to 165°C. In a baking dish, layer half of the cooked beans. Add half of the finely chopped onion and half of the sauce. Repeat the layers with the remaining beans, onion, and sauce. Place the bacon slices on top.
Bake and Serve
Cover the baking dish with aluminum foil. Bake in the preheated oven for about 2 to 2.5 hours. The beans should be tender and the flavors well blended. Remove the foil during the last 30 minutes of baking. This will allow the top to become slightly crispy. Once done, let the beans rest for a few minutes before serving.
Explore Easy Tokyo Bekana Recipe

here
---
Things to Remember While Preparing Grandma Brown's Baked Beans Recipe
Overnight soaking helps reduce cooking time and ensures even cooking.
Baking the beans slowly and covered allows the flavors to meld together for a delectable result.
The bacon slices add flavor and contribute to the classic baked beans texture.
With these easy-to-follow steps and insider tips, you can prepare Grandma Brown's Baked Beans Recipe, a dish embodying the warmth and flavors of cherished family recipes. Gather your loved ones, and enjoy the heartiness of this timeless comfort food.
---
Frequently Asked Questions
1. Can I use canned beans instead of dried beans?
While dried beans are traditional, you can use canned beans for quicker preparation. However, dried beans provide a superior taste and texture.
2. Can I adjust the sweetness level?
Absolutely! Feel free to adjust the amount of molasses and brown sugar to suit your taste preferences.
3. Can I make this dish vegetarian?
Yes, you can omit the bacon for a vegetarian version. Add a touch of smoked paprika for a hint of smokiness.
Check Out Rooti Farmaajo Recipe

here