Din Tai Fung Cucumber Recipe has won the hearts of food enthusiasts worldwide with its delectable offerings. Check Out its recipe here.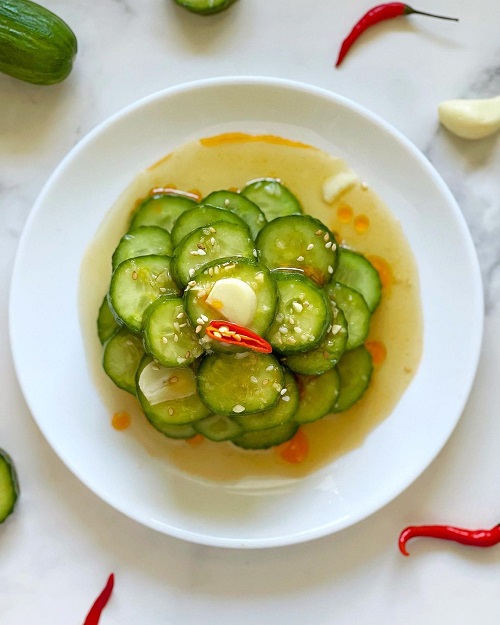 Among its array of dishes, the Din Tai Fung cucumber Recipe stands out as a refreshing and appetizing delight. Explore the valuable tips to ensure your Din Tai Fung cucumber creation is a success.
---
Origin of Din Tai Fung Cucumber Recipe
Originating in Taiwan, Din Tai Fung was famous for its signature dishes, particularly its cucumber recipe. This dish embodies the essence of Taiwanese cuisine. It features a perfect balance of flavors and textures. Din Tai Fung cucumbers have become a popular side dish and are often enjoyed as a refreshing appetizer to complement the restaurant's legendary dumplings.
Read About Longhorn Stuffed Mushroom Recipe

here!
---
Din Tai Fung Cucumber Recipe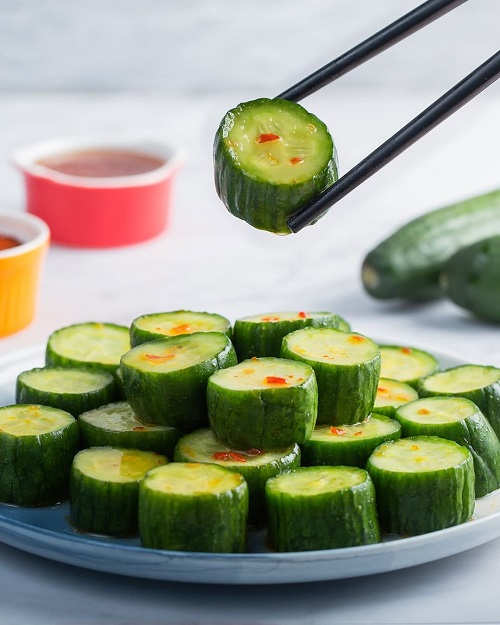 Ingredients
2 large English cucumbers
1 tablespoon light soy sauce
1/2 teaspoon rice vinegar
1 teaspoon sesame oil
1/2 teaspoon sugar
1/4 teaspoon salt
1/2 teaspoon garlic, minced
1/2 teaspoon red chili flakes (optional)
1 tablespoon roasted sesame seeds
Fresh cilantro leaves for garnish
Prep the Cucumbers
Wash the cucumbers thoroughly. Then, cut off the ends. Slice the cucumbers diagonally into thin pieces. Aim for a slightly angled cut.
Create the Dressing
In a bowl, combine the light soy sauce, rice vinegar, and sesame oil. Add sugar, salt, minced garlic, and red chili flakes (if using). Mix well until the sugar is dissolved.
Marinate the Cucumbers
Place the cucumber slices in a bowl. Pour the dressing over them. Gently toss the cucumbers to ensure even coating. Allow the cucumbers to marinate for about 15-20 minutes to absorb the flavors.
Chill and Rest
After marinating, cover the bowl and refrigerate the cucumbers for 15-20 minutes. Chilling enhances the crispness and allows the flavors to meld.
Serve and Garnish
Before serving, give the cucumbers a quick stir. Transfer them to a serving dish and sprinkle with roasted sesame seeds. Garnish with fresh cilantro leaves for added visual appeal.
Read About Cilantro Lime Chicken Taco Salad with Creamy Baja Catalina Dressing

here
---
Things to Remember While Preparing the Recipe 
English cucumbers are preferred for this recipe due to their thin skin and minimal seeds.
Adjust the amount of red chili flakes based on your preference.
Use roasted sesame seeds for an extra layer of nutty flavor.
Ensure the cucumbers are properly chilled before serving.
For a variation, add a splash of lemon juice for a tangy twist.
Pro Tip: To maximize the infusion of flavors, consider marinating the cucumbers longer before chilling.
By following these steps and tips, you can effortlessly recreate the delightful recipe in the comfort of your home. Enjoy the crispness and subtle heat that make this dish extraordinary.
Check Out Outback Brussel Sprouts Recipe

here!