Learn to cook a spooky sensation with this delicious Monster Mash Recipe – a ghoulishly scrumptious dish for Halloween and beyond.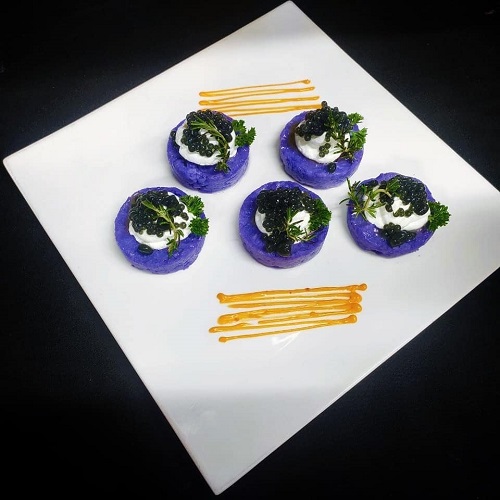 When the ghoulish season arrives, it's time to elevate your culinary game with the spine-tingling and scrumptious Monster Mash recipe. Whether you're hosting a Halloween gathering or simply embracing the spooky spirit, this dish will surely be a hauntingly delightful addition to your menu.
---
Origin of the Monster Mash Recipe
The Monster Mash recipe is a bewitching creation that pays homage to Halloween's essence. Originating from the creativity of food lovers who sought to infuse their culinary creations with a dash of spookiness, the Monster Mash has become a beloved treat during the haunting season. Inspired by classic mashed potato dishes, this recipe takes a playful twist, infusing vibrant colors, textures, and flavors to create a visually captivating and delectably satisfying dish. The Monster Mash has quickly risen to fame as a must-have at Halloween-themed gatherings, captivating taste buds and sparking delight in all who dare to indulge.
Discover Leftover Tri Tip Recipes

here
---
Monster Mash Recipe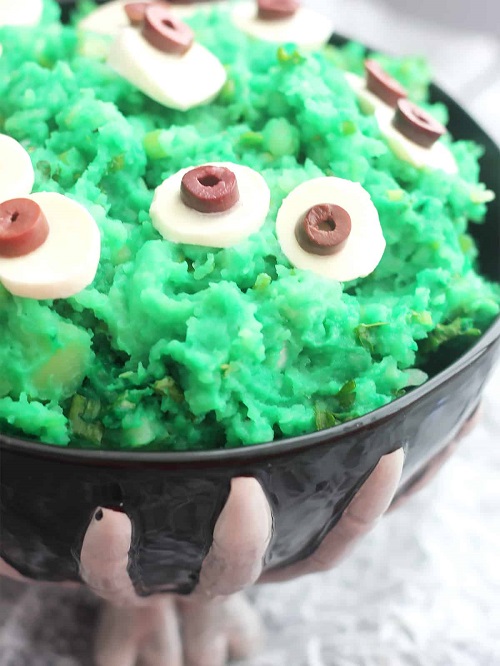 Ingredients
4 large potatoes (choose orange-fleshed for a vibrant mash)
1/2 cup butter
1 cup milk
Salt and pepper to taste
Green food coloring
Purple food coloring
Edible googly eyes
Chopped chives or parsley for garnish (optional)
Boil and Mash the Potatoes
Peel and cube the potatoes. Boil them until tender. Drain the water and mash the potatoes with butter, milk, salt, and pepper until smooth.
Color the Mash
Divide the mashed potatoes into two portions. Add green food coloring to one portion and purple food coloring to the other. Mix well until you achieve vibrant and eerie colors.
Assemble the Monster Mash
Add a serving dish and spoon, alternating green and purple mashed potato dollops. Create a uneven texture resembling monster fur.
Add Edible Googly Eyes
Gently press edible googly eyes onto the mashed potatoes to create the monsters' eyes. Get creative with the placement for a fun and spooky effect.
Garnish and Serve
For an extra touch of color and flavor, garnish the Monster Mash with chopped chives or parsley. Serve this delight as a side dish or the star of your Halloween feast.
---
Things to Remember
Experiment with different shades of green and purple for a more dynamic effect.
Embrace uneven textures to mimic monster fur and add depth to the dish.
Edible googly eyes are available in stores or can be made using icing.
Read About Din Tai Fung Green Beans Recipe

here
---
Frequently Asked Questions- Monster Mash Recipe
1. Can I Use Sweet Potatoes Instead?
Absolutely! Swap regular potatoes with sweet potatoes for a unique twist.
2. Can I Make It Ahead of Time?
Yes, you can prepare the mashed potatoes in advance and assemble just before serving.
3. Can I Use Other Food Coloring?
Certainly, you can use any food coloring of your choice to match your spooky theme.
4. How Can I Make It Creamier?
Adjust the butter and milk quantities for your desired consistency.
5. Can I Add Other Mix-ins?
Feel free to add cheese and herbs. You can even add cooked and crumbled bacon for extra flavor.
Get ready to embrace the festive spirit with the playful and hauntingly delicious Monster Mash recipe. From planning a Halloween party to enjoying a family dinner with a twist, the Monster Mash promises a memorable dining experience. So gather your ingredients, let your imagination run wild, and prepare to amaze your guests with the eerie charm of the Monster Mash.
Check Out the Refreshing Vodka Press Recipe

here