Create a mouthwatering Cinnabon Delights Recipe at home and make this sweet, fluffy, and utterly irresistible dessert. Try it now!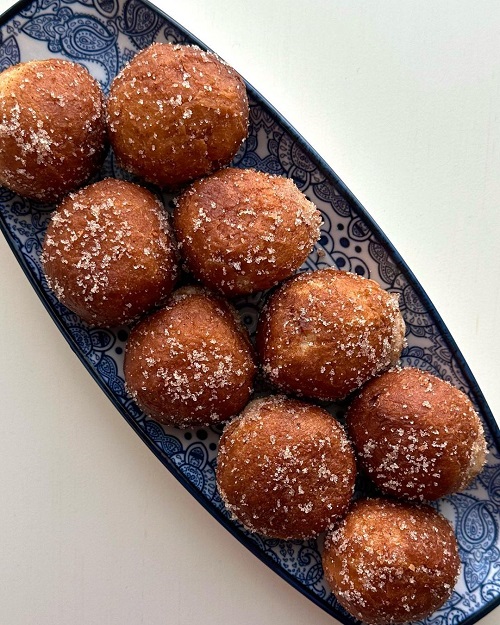 One of their most beloved creations is the Cinnabon Delights – bite-sized, cinnamon-sugar-coated pastries filled with velvety cream cheese. These delectable treats are the perfect combination of sweetness and indulgence. Let's unravel the magic behind the Cinnabon Delights Recipe and delight your taste buds.
---
Origin of Cinnabon Delights Recipe
Cinnabon, founded in Seattle in 1985, became famous for its cinnamon rolls and pastries. The Cinnabon Delights Recipe was introduced to their menu and quickly became a fan favorite. Now, let's recreate these irresistible bites of joy in the comfort of your kitchen.
Check Out Buffalo Wild Wings Potato Wedges

here
---
Cinnabon Delights Recipe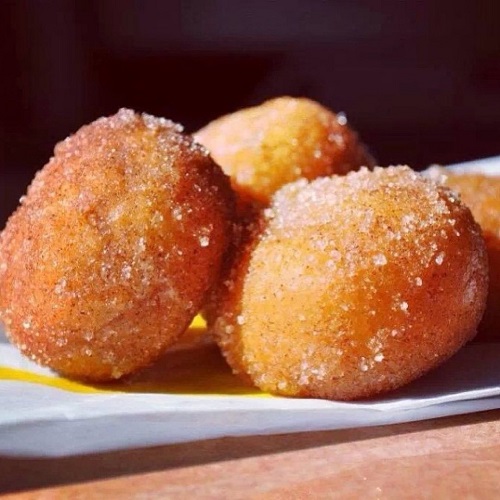 Ingredients
For the Dough:
1 cup of all-purpose flour.
2 tablespoons of granulated sugar.
1 1/2 teaspoons of baking powder.
1/4 teaspoon of salt.
1/2 cup of whole milk.
2 tablespoons of unsalted butter, melted.
1/2 teaspoon of pure vanilla extract.
For the Filling:
2 ounces of cream cheese, softened.
1/4 cup of powdered sugar.
1/4 teaspoon of pure vanilla extract.
For the Cinnamon Sugar Coating:
1/4 cup of granulated sugar.
1 1/2 teaspoons of ground cinnamon.
2 tablespoons of unsalted butter, melted.
For the Cream Cheese Drizzle:
1/4 cup of cream cheese, softened.
1/2 cup of powdered sugar.
1 teaspoon of pure vanilla extract.
2 tablespoons of whole milk.
Prepare the Dough
In a mixing bowl, combine the all-purpose flour and granulated sugar. Add baking powder and salt. Mix them together until well combined. In a separate bowl, whisk together the whole milk, melted unsalted butter, and pure vanilla extract.
Pour the wet ingredients into the dry ingredients. Stir until a soft dough forms. Knead it gently a few times. Roll the dough into small, 1-inch balls and place them on a baking sheet.
Make the Cream Cheese Filling
In another mixing bowl, combine the softened cream cheese and powdered sugar. Add pure vanilla extract. Mix until it forms a creamy, smooth filling.
Take a small amount of the cream cheese filling and place the flattened cream cheese filling in the center of each dough ball.
Shape the Cinnabon Delights
Gently encase the cream cheese filling. You can do that by rolling the dough ball in your hands. Place the filled dough balls back on the parchment-lined baking sheet.
Cinnamon Sugar Coat
In a small bowl, combine the granulated sugar and ground cinnamon. Dip each filled dough ball into the melted unsalted butter.
Roll the butter-coated ball in the cinnamon-sugar mixture. Return the coated Cinnabon Delights to the baking sheet.
Bake and Drizzle
Preheat your oven to 190°C. Bake the Cinnabon Delights for approximately 10-12 minutes. While the delights are baking, prepare the cream cheese drizzle.
Mix the softened cream cheese, powdered sugar, and pure vanilla extract. Add whole milk until it reaches a drizzling consistency. Once the Cinnabon Delights are out of the oven and slightly cooled, drizzle them.
Check Out the Walk Me Down Drink Recipe

here
---
Things to Remember
Ensure your cream cheese is softened to room temperature for a creamy filling.
Ensure the cream cheese filling is fully encased within the dough. This will prevent leaks during baking.
Use cinnamon sugar coating; it adds that iconic Cinnabon flavor.
Try to make the dough balls as uniform in size as possible for even baking.
Cinnabon Delights are best when enjoyed fresh out of the oven. But they can be reheated if needed.
Check Out Honey Bun Cheesecake

here
---
Frequently Asked Questions
Can I use a stand mixer to prepare the dough?
Yes, a stand mixer with a dough hook attachment can prepare the dough more efficiently.
Can I make the dough ahead of time?
Yes, you can prepare the dough in advance and refrigerate it. Proceed with filling and baking when ready.
Can I freeze Cinnabon Delights?
Yes, you can freeze them before baking. When ready to enjoy, bake them from frozen. You can add a few extra minutes to the baking time.
Can I use margarine instead of butter?
While butter is recommended for the best flavor, margarine can be used as a substitute.
How should I store leftover Cinnabon Delights?
Store them in an airtight container in the refrigerator. Reheat before serving.
With this homemade Cinnabon Delights Recipe, you can recreate the magic of these delectable treats in your kitchen. So, if you want to surprise your loved ones with a sweet indulgence, these bite-sized delights will surely delight. So, roll up your sleeves, preheat that oven, and fill your home with the irresistible aroma of Cinnabon.
Discover Maple Nut Goodies Recipe

here