This vannilla almond pound cake tastes fantastic, it is perfect for beginners. Also, the ingredients are common and found in most of the homes.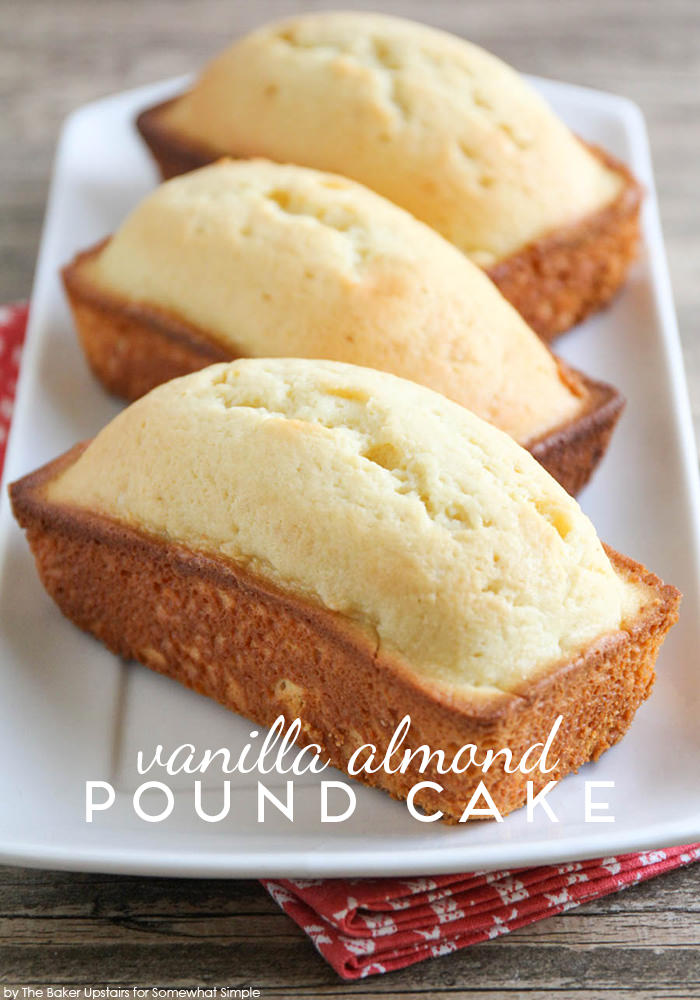 This recipe for vanilla almond pound cake is the perfect recipe for beginners. It's so simple and easy to make, using ingredients you may already have in your home, and tastes fantastic. The best thing about this cake is that it is so rich and moist and at the same time, tender.
You can also use this pound cake to make strawberry shortcake by chopping up a few strawberries and put them on top it, with some whipped cream on the side. This pound cake also taste delicious with other berries, or with fresh peaches. Moreover, it is also pretty delightful just by itself. This recipe is very versatile and it would be easy to change up the flavors by adding some orange or lemon zest, or mixing some coconut into the batter.
Ingredients:
1/2 cup butter, softened
1 cup sugar
3 eggs
1 teaspoon vanilla
1 teaspoon almond extract
1/2 teaspoon baking powder
1/4 teaspoon salt
1 1/2 cups flour
1/2 cup sour cream
For serving (optional):
fresh berries (or any fruit)
whipped cream